9 Tips for a Sparkling Business Christmas Letter
Christmas & Holiday Party Tips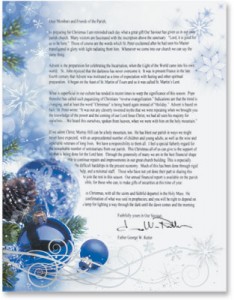 Christmas is coming, and that means it's time to create your annual business Christmas letter. This holiday season; take the time to really make it sparkle!
Spice up your business Christmas letter and make it stand out this year with these nine tips:
1. Accentuate the Positive
Write your business Christmas letter in a cheerful manner. Open with a positive message like:
"One of the blessings of Christmas is the opportunity to send warm Holiday greetings to our customers during this joyous time of year,"
or
"We've been very busy but full of cheer this Holiday season here at _______ we wish you a very Merry Christmas."
2. Short and Sweet
Brevity is appreciated during the busy holiday season, so get to the point and write your main highlights in a succinct and impactful way.
3. Show Some Personality
Write your Christmas letter in a voice that characterizes the company brand, vibe, and personality; be professional yet accessible.
4. Write to Your Audience
Who are your customers?
Keep your audience in mind as you compose this year's Christmas letter and choose content, phrasing, design, and fonts accordingly.
5. Begin with the End in Mind
What sort of reaction are you hoping for from your readers? Imagine how you would like them to feel while reading your letter and what impact you'd like that reaction to have on your brand.
6. Make Use of Professional Software
Organize your contacts using a printable Christmas card list (many are available for free online) to group recipients and to manage mailings. Software and/or templates should also be used to professionally design your letter.
7. Avoid Too Many Embellishments
Business Christmas letters are sometimes used as a platform for bragging about accomplishments and advertising the business. Don't go overboard and use your Christmas letter as an overt marketing tool. Now is the time to be personal and genuine.
8. Choose Photos Wisely
Be selective if including photos in your Christmas letter. Share them sparingly; include just one or two high-quality shots that really capture the essence of your business.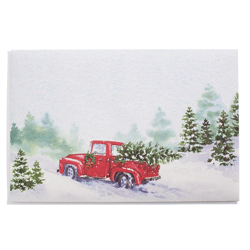 9. Use Quality Paper
Finally, don't skimp on the materials you use for your business Christmas letter. From the paper you use to the envelope you mail it in, make sure your business Holiday letter is printed on paper worthy of your business and how hard you work each day.
For some examples of Christmas letters, view our post: Sample Business Christmas Letters.