How to Write Your Company's Very First Christmas Newsletter
Christmas & Holiday Party Tips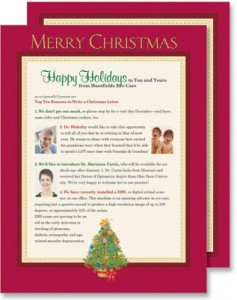 Sending a Christmas newsletter to employees, supporters, clients, and customers gives a glimpse of what has happened during your first year as a company. Even if you already know how to write a company newsletter, adjust your approach a little for the Christmas season. Your newsletter should have a warmer feel because of the holidays, it should also be a snapshot of the whole year, plus a peek at the year to come. Follow these tips as you write your first company's Christmas newsletter.
Reach a Broad Audience

You likely haven't built up a huge mailing list of people in your specific business niche, which means your newsletter needs to appeal to a wide range of people. Choose general interest stories and don't pack them with technical data and industry abbreviations.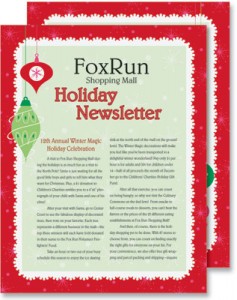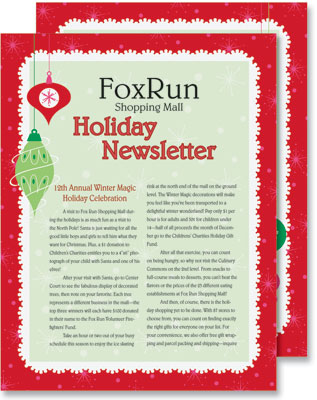 Share Your Success Story
One of the key articles in your Christmas newsletter should be an overview of what your company has accomplished over the year. In addition, thank your readers for their contributions, which could include time, money, expertise, or loyalty.
Write Descriptive Headlines

People are often bombarded with newsletters during the Christmas season, so yours might get tossed aside if nothing grabs people. Write catchy headlines that are a complete sentence with a verb, which helps hook the reader.
Create Compelling Leads

As you write the articles, remember that readers may not dig for the most important information if it's hidden in the middle of the article. Create a strong lead sentence that makes the information easy to find and draws in readers who are actually interested in knowing more.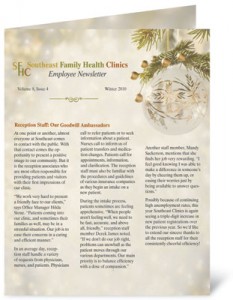 Discuss Goals for Next Year

The Christmas season is a time to reflect and to look forward, so finish your company newsletter with your upcoming plans. Show people that your start-up is here to stay, and that you have exciting new developments ahead.
After you have written the newsletter, it's time to tackle the layout. Articles are easier to read when they are arranged in two or three columns. Make the most important headlines the largest, and use no more than two fonts for the entire newsletter. Also, rather than printing your Christmas newsletters on plain paper, choose festive Christmas paper to match the celebratory feelings of the season. Your newsletter will not only get read, but it is likely to be displayed alongside other Christmas cards during December.