Tips for Creating a Professional Certificate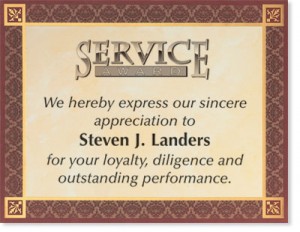 Creating professional certificate templates for use in workplace award ceremonies is a great way to let your employees know you appreciate them without having to spend a fortune on expensive prizes. Here are a few tips to help you create certificates that people will display proudly.
Pick the Right Paper Stock
A lot depends on the kind of paper that you use when creating a professional certificate. Lightweight paper feels flimsy and can therefore give the impression that your recipient isn't very valued. Heavier paper stock, on the other hand, feels a lot more substantial and can have a more positive psychological effect.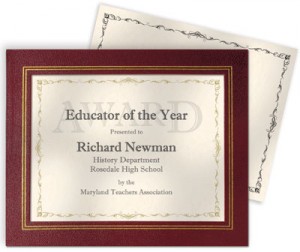 Choose an Appropriate Color Scheme
There is no one size fits all method of creating professional workplace certificates, but one thing you definitely want to pay attention to is your use of color. Some colors, like neons and pastels, look great but bring across a more lighthearted feel than others. If you're creating an official workplace certificate, stay away from loud colors and stick to a more conservative color, like black, gray, and blue on white paper. If you're giving away a series of slightly more goofy awards for things like "Funniest Person in the Office" or "Best Boss Ever," feel free to experiment.
Don't Clutter the Layout
When you're making your own business certificate, you only have so much room to work with. Instead of trying to fit as much information as possible onto it, be sparing and make sure to leave plenty of white space between words. Otherwise, you run the risk of creating something that looks unprofessional.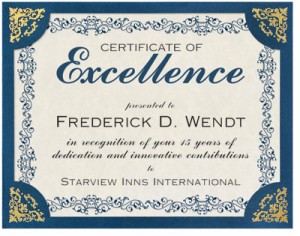 Use Several Fonts, but not Too Many
The use of different type fonts and sizes in certificates is commonplace – but the one thing you absolutely want to avoid is overdoing it. How many is too many? Set yourself a three font rule and stick to it just to be on the safe side. Going crazy with fonts can make a certificate look unprofessional, cluttered, and impossible to read.
Spell the Recipient's Name Correctly
Few things in life are as disappointing as receiving a certificate so badly spelled it looks like it belongs to someone else. When presenting an employee or close business partner with an official certificate, take great care to ensure their name is spelled accurately. Leave no room for doubt. If there's any question, ask the individual to write down their name for you.
If you need help creating certificates or just want to explore your options, pay a visit to Paper Direct and check out our variety of custom and standard certificates available today.