How to Make a Professional Company Letterhead
Designing Your Business Communication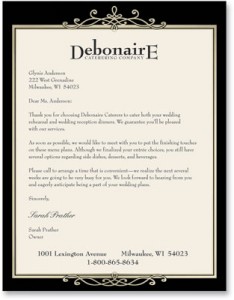 A professional letterhead elevates your business communications and projects your brand. Modern tools and improved printer technology mean that it is possible to make professional letterhead right in your office.
Choosing a Professional Font
There are thousands of free and paid fonts available. Consider your business's branding and image when choosing the one that is best for your letterhead. For a modern feel, look at fun options like Coolvetica or Abraham Lincoln. More reserved or authoritative brands may prefer classic fonts like Garamond or Bookman.
Look specifically for fonts that have been optimized for print; ones which are geared toward screen display, such as Georgia or Verdana, will not have as crisp and clean an appearance as those designed with print in mind. Limit your design to one serif and one san serif font for a clean, readable and professional look.
What to Include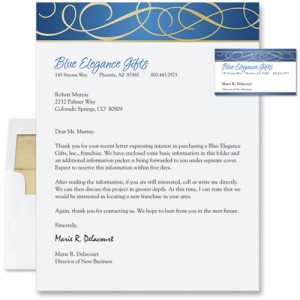 With all of the points of contact modern businesses have, it can be hard to decide what to include on your company's letterhead. When deciding how to make a letterhead for your business, include the options your clients are most likely to use and those that best display your firm's strengths. At minimum, include the company name, logo, street address and phone number. You can also include an email address and the company URL if you have room.
Valuable Online Tools
Not a designer? You have nothing to fear. There are a number of tools online to help you create the perfect letterhead for your business. When learning how to make a letterhead, look at examples online from other businesses and take note of features you like. Then, use online design software or handy free templates to put your vision into action.
As you design your letterhead, think about the paper that best represents your business. PaperDirect offers a number of options, from earth-friendly recycled stationery paper to thick and creamy parchment. Come to us for paper worthy of your business image.