How to Get Customers to Your Business Open House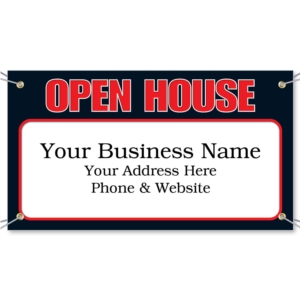 An open house can be highly beneficial for your company's local reputation; not only will it rapidly increase your number of contacts, it can easily show prospective customers or clients the basics surrounding your personal philosophy and approach to business. Unfortunately, actually attracting people to your event can be difficult.
Today's customers are incredibly busy and do not have the luxury of extra time for promotional events. However, if you turn your open house into a special occasion, prospective clients just might be willing to carve out an extra half hour. The key to understanding how to get customers to your business open house is to think like one of them; what type of event would you find exciting enough to warrant a visit?
Offer Food and Drink
An open house without food isn't really an open house. Even if your budget is small, bake some cookies and put out iced tea. Even small bites can help people stick around and have a conversation- plus it gives a great impression.
Hold a Raffle
Giveaway baseball tickets, electronic gadgets or gift cards. This is also a great way to get business cards and see who came to your open house.
Get Social
Use a hashtag that attendees can tweet, Facebook or Instagram. This will create some buzz on these platforms and gain you even more attention.
Send Colorful Flyers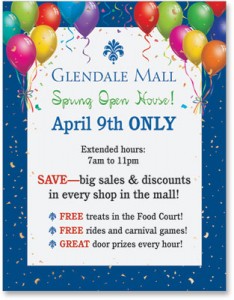 In an age of social media, business leaders tend to assume that they can get away with neglecting paper-based promotions. Consider sending flyers or postcards out to local homes and businesses; these should include the vital information surrounding the event, as well as catchy color schemes and images.
Feel free to integrate your mail marketing with your web approach by including your Twitter handle or Facebook page; interested parties will be eager to turn to these resources for more information.
Include SWAG
If there's one thing that will attract otherwise reluctant individuals out for an open house,it's the prospect of scoring free goodies. Refreshments always help, but it's also great to give away freebies branded with the name of your business.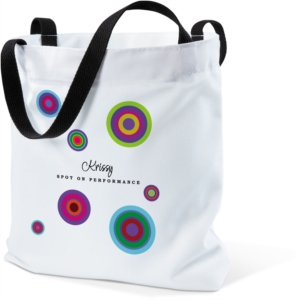 This promotional SWAG could include anything from magnets to calendars; whatever you think customers will find appealing. Depending on the nature of your business, it may also be helpful to provide free samples of your product; if visitors like what you have to offer, they'll be more inclined to return in the future.
You already understand the importance of throwing a promotional event, but, until now, have remained clueless as to how to get customers to your business open house. Ultimately, you need to promote an event locals can get excited about; this means colorful flyers, refreshments and, of course, plenty of freebies.