Wedding Slideshow Guidelines and Tips
As the age of social media and ever-changing technology is upon us, it comes as no surprise that many people want to add multimedia elements to their wedding receptions. One of the most popular events at any reception is the wedding photo slideshow.
These wedding slideshow tips will help any bride and groom create a memorable, fun and sentimental montage for their guests to enjoy.

Variety
Choose a variety of photos from many different stages of life. Your guests will love to see those cute and slightly embarrassing baby photos, but don't forget to add in some from the awkward teenage years and your early years as a couple.
Set a Time
Allow each photo to be displayed for approximately 2 to 3 seconds. This allows your photos to run in-sync with the song or songs that you have chosen for the slideshow, while also not lingering too long on the screen.
Your slideshow should continue moving at a steady pace in order to keep the interest of your guests.
Keep it Short and Sweet
Do not create a slideshow that lasts for more than 7 minutes.
Your guests may get antsy or lose interest if you make a slideshow that lasts for much more than this. The goal of 5-7 minutes works well, because it is about the same length of time as two songs.
Have a Backup!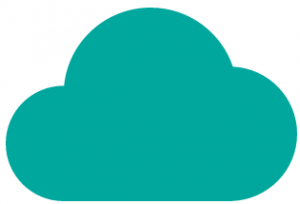 Always back-up your slideshow on multiple platforms, including the cloud. You want your wedding day to be flawless, and this means you should always have a back-up plan.
Bring the slideshow on multiple discs, but also back it up in the cloud in order to make sure you can access it no matter what.
Music
Pick songs that have meaning for both the bride and the groom. The songs should also reflect the personality of the couple. For instance, a couple that is comfortable showing their romantic side might choose slow and meaningful songs.
Another couple that prefers to keep things fun and fresh might choose upbeat music that keeps guests smiling and laughing for the duration of the slideshow.
There are many aspects to planning the perfect wedding, and creating a stunning slideshow is just one of them. Brides and grooms also will want to prioritize the details of the day, including programs, napkins, invitations, menus and seating charts. To find the best paper products for all of your wedding planning needs, be sure to visit PaperDirect today.