What to Give your Boss on Boss's Day (October 16)
Recognition & Motivation Ideas
Happy Boss's Day!
If you enjoy working for your boss, why not show it with a gift this October 16th?
After all, being the boss can be tough. Here are some simple ideas that won't blow anyone's budget, but are nice enough to show you put some thought into it:

Personalized Gifts
A personalized gift could include a small clock, business card holder or paper weight engraved with your boss's name. You could also have a certificate printed that shows how many years your boss has been with the company, praises a milestone or just says Happy Boss's Day.
Bluetooth Mini Keyboard
This is the ideal gift for the diligent professional who is always working, even after hours and on weekends. The Bluetooth keyboard connects to any late-model Android or Apple devices. The keyboard makes it easier for your boss to send emails, without hurting their thumbs. The best part about this gift choice is it's not personal or too expensive, nor does not appear cheap.
Food or Drink
If your boss has a coffee obsession, get their favorite brand. Same goes with soda or beer. Better yet, if your boss is always munching on a certain snack, get a Costo-sized tub of it and gift it with a big bow.
Something Fun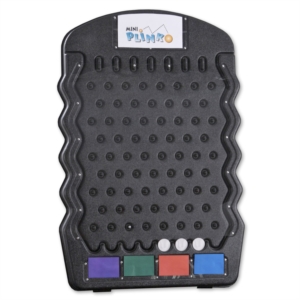 There are many games you can get your boss that are ideal for an office setting. A few ideas of this type of game is a dart board and darts, a desktop skee ball machine, a mini plinko game, or any other appropriately sized game that will fit nicely in an office. This gift will show your boss that it's okay for them to have fun too, and it gives them a great way to wind down after a stressful day.
Office Decor 
If your boss's office is drab and dreary, spruce it up with some sleek office decor. Some ideas:
Modern Clock
Potted Plant
Framed Photo of Boss+Employees
Sports team memorabilia
Clever sign
For all your motivational certificates, gifts, and invitation needs, be sure to shop online at PaperDirect. We offer a wide variety to gifts that will fit every holiday and event, ensuring you can find something perfect for any occasion.