Christmas Party Planning Tip #6 – The Drinks
Christmas & Holiday Party Tips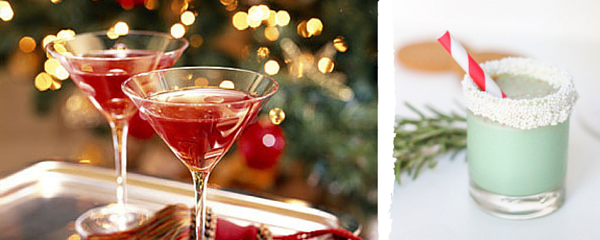 Celebrate the holidays, but do it safely! Since most Christmas parties include alcoholic beverages, have an action plan in place to keep employees out of harm's way.
Things to Consider:
Use drink tickets. Give each guest a set number of complimentary drinks via a ticket system to limit them to two or three beverages. If they want more, they will need to pay (which helps keep your budget in line) and make their own personal decision if they can handle more alcohol.

Schedule a taxi service. Arrange a pick-up service with a few local taxi companies. Let guests know that taxis will be parked outside the party at a specific time to help them get home safely. If the budget allows, make this a complimentary service to all employees.

Offer festive alternatives. Not all guests will want to sip the bubbly. Have the bartender whip up a virgin mocktail with fruit juices and soda for party guests who wish to abstain from drinking but want to carry around a colorful drink.

Have a "Drink of the Night." Let it either be thematic to your company or festive to Christmas and the holidays. For example, offer a Gingerbread Apple Christmas Cocktail. Recipe here:
2 ounces of ginger liquor
1 ounce of vanilla vodka
2 1/2 ounces of Apple Cider
Twist of Lemon
Agave Syrup
Orange Zest
Or one of our other favorites the Christmas Cookie Shot. Recipe here:
1 oz peppermint schnapps
1 oz Kahlua® coffee liqueur
1 oz Bailey's® Irish cream
Keep the party lively by presenting each employee with a small keepsake gift as they enter the party. Try tucking drink tickets inside a water bottle or tote bag.