Small Business Tip #6 – Promotion Ideas
Marketing & Sales Promotion Techniques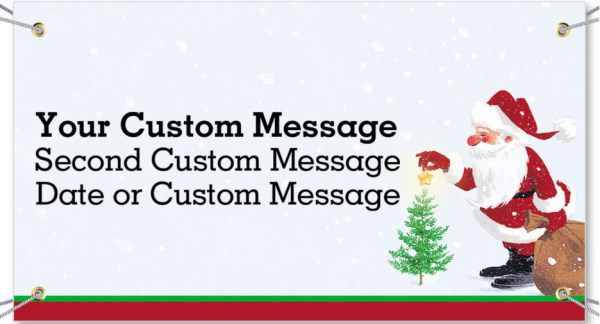 Christmas candy displays line supermarket aisles while tinsel and twinkle lights dominate craft and hobby stores.
So, what are you waiting for?
Now is the time to start promoting your holiday specials, sales and services.
Most retailers launch holiday promotions in October or November — some even earlier. So grab the calendar and start mapping out your methods of spreading holiday cheer.
Here's a few things to pencil in the coming days:
1. Design, write and schedule holiday-related social media posts and emails. 
You can do this right on the Facebook page. This way, you won't forget to amplify your next promotion- just be sure to check your page periodically for comments and user-generated content.

2. Order holiday giveaway items for customers and seasonal signage for the store. 
Having a promotion next week? Order a vinyl banner to hang in your window. This will grab driver's attentions and encourage them to stop in.
3. Schedule holiday advertising online, radio, television and in print media.
Find out where your audience is then go there! Whether it be online, radio or print media, get in front of your audience.
4. Design bag stuffers to use in-store and postcard mailers for online customers.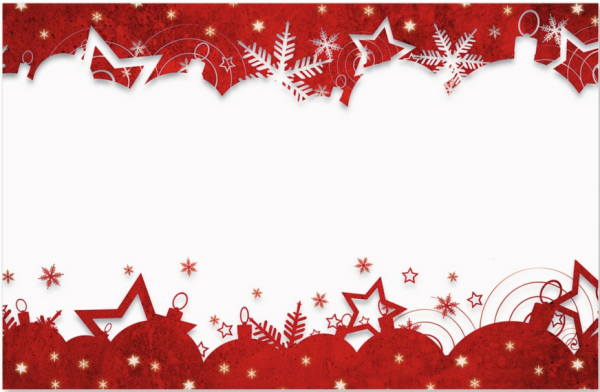 In all sales leading up to Christmas, show a little love with some simple bag stuffers or postcards. Design and print a holiday message or coupon offer and slip it in their bag. when they get home and revel over their newly bought items, they'll see the offer and be more apt to make a return visit. All for the cost of postcards.
5. And of course, don't forget to order a few goodies for your hard-working employees who help make the holiday season a success.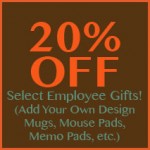 This week enjoy 20% off employee gifts including custom designed coffee mugs, mouse pads, memo pads and so much more.
Enter code WCRT1014B at checkout to get this limited-time offer.
View our entire guide to holiday promotions here.