8 Free Halloween Fonts Perfect for Invitations & Flyers
Halloween fonts come in all shapes and sizes, and while most have one thing in common: spooky style, not all have another really important thing: readability.
There's nothing worse than designing a flyer, invitation, or banner to find out that your recipients can barely read it. That's why we've browsed and selected a few fonts that pass the Halloween test. Below are some of our favorites!
Free Halloween Fonts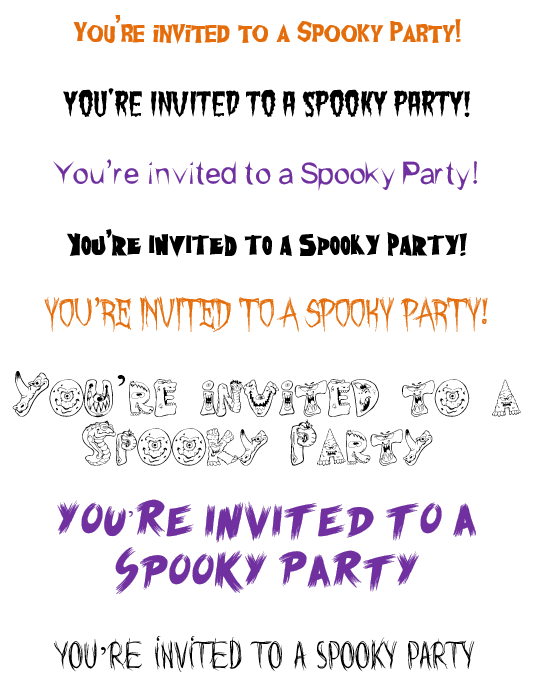 Here's a showcase of each font and the downloaded .zip file that goes along with it. Simply open your .zip file find the text file and press "install." It will be automatically added to Microsoft Word.
Ghoulish Fright Font

Green Fuz Font

Kishore Sharp Font

NightMare Font

October Crew Font

Scary Monsters

Scream Again

Words Are but Wind

Halloween is one of our favorite holidays since you can take your creativity to a new level. Download these fonts, play with your invitation wording, then shop around for Halloween invitations or border paper. Your spooky party awaits!
All fonts courtesy of Dafont.com