Sneak Peek: PaperDirect's Christmas Stationery Line
Right now, the air is crisp with autumnal richness. Kids are picking out Halloween costumes and the entire world seems to be seasoned with pumpkin spice. But before you know it, you'll be up to your ears in snowmen and reindeer, and it'll be time to prepare for the Christmas season. One of the most important parts of Christmas is giving your love and best wishes to family, friends, colleagues, clients, and other acquaintances. That's why the time is now to pick out your Christmas stationery, and consider bundling products to save.
Cards
From greeting cards to postcards, you'll always find a reason to use these stationary pieces. Whether you want to send a thoughtful message to your favorite aunt or share a quick note to your children's teachers before winter break, Christmas notecards are a winter wonderful way to spread holiday cheer.
Our Favorites
Some of our favorites include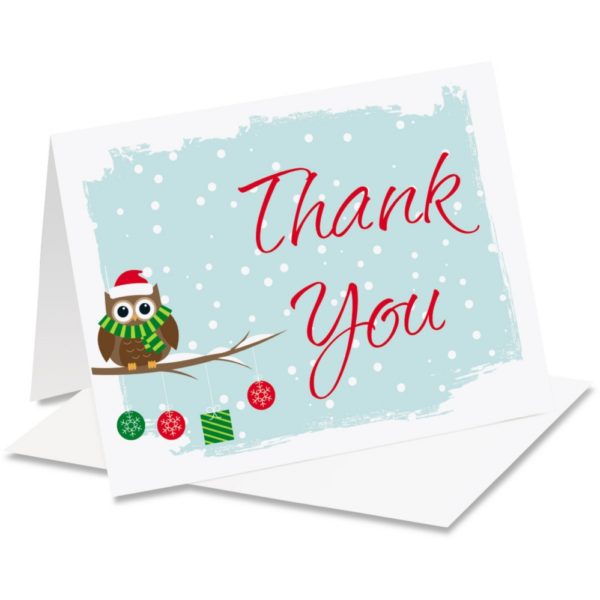 Holiday Owl Christmas Notecards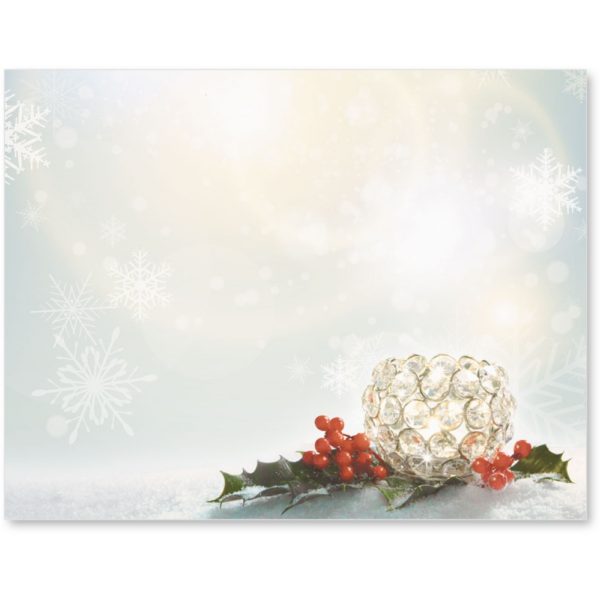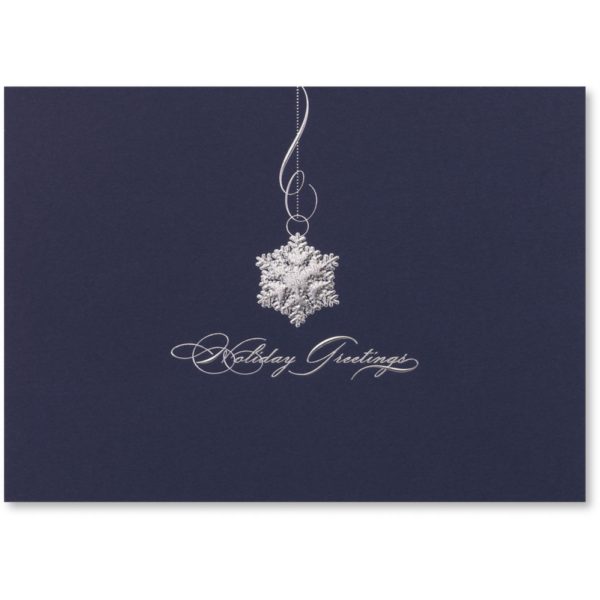 Simple Snowflake greeting cards
Invitations
It wouldn't be Christmas without festivities. From holiday open houses to company soirees, you're definitely going to need some Christmas invitations this season.
Our Favorites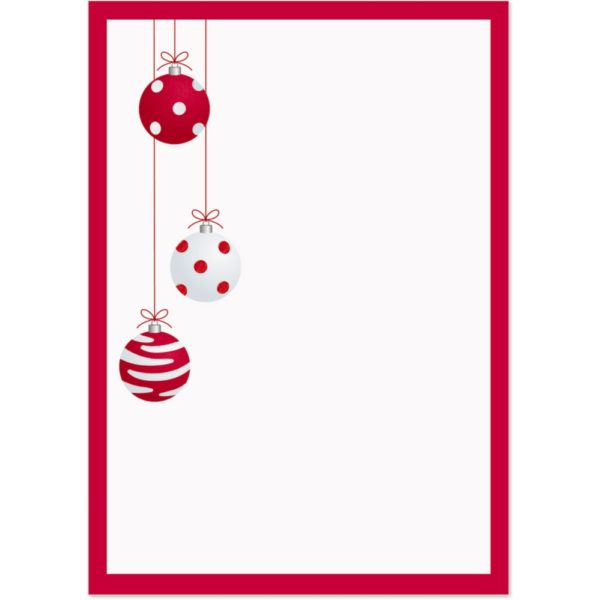 For family-friendly events, use something casual and fun-loving like the Crimson Delight Flat Invitations.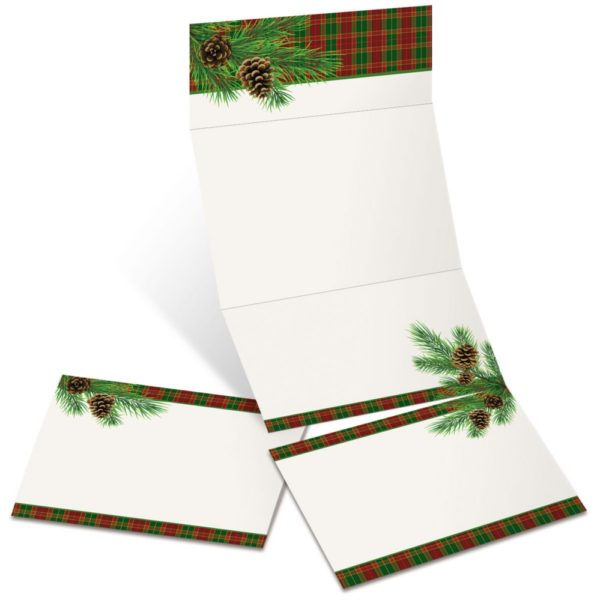 If you're hosting an elegant Christmas affair, the Traditional Plaid fold-up invitations might be more inviting to your guests.
Christmas Stationery for Businesses
The Christmas season isn't just about family and friends. It's also an important time of year for businesses. Depending on the industry you're in, your Christmas stationery needs might go beyond cards and invitations. For instance, holiday themed banners and brochures might be the extra special touch that your business needs to attract more customers. 
These additional fourth quarter expenses are worth finding the room in your budget to share the holiday spirit with your staff and customers alike.
Clever Communications
People are receiving a lot of mail during the Christmas season. You, of course, want your Christmas tidings to stand out in a deluge of yuletide cards and letters. Make an impact with your holiday greetings using something clever such as newsletters, calendar cards, photo cards, and decorative border papers. Deliver more than an ordinary holiday message, using an extraordinary piece of Christmas stationery that truly conveys a warm, meaningful seasonal sentiment.
Our Favorite Festive Border Paper
[one_half]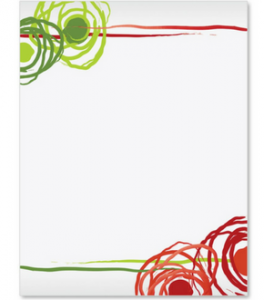 Modern Christmas Paper[/one_half][one_half_last]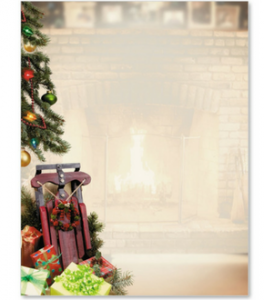 Chritmas Memories Letterhead[/one_half_last]
[one_half]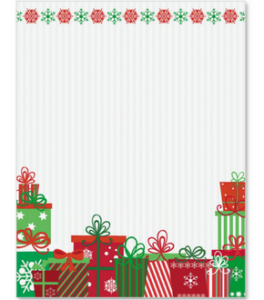 Stacked Joy Border Paper[/one_half][one_half_last]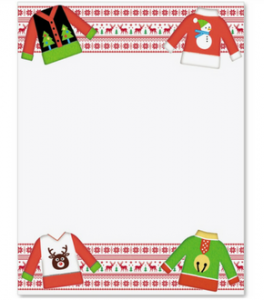 Ugly Christmas Sweater Paper[/one_half_last]
Christmas Stationery Accessories
It's the little touches that make the Christmas season magical. When preparing your holiday season mail, use Christmas seals and address labels. Complement the church's Christmas pageant with nicely printed tickets. Holiday party hosts can add an elegant touch with Christmas place cards.
The sky's the limit, so have fun this holiday season with your Christmas stationery.