Holiday OOO Email Scripts to Make People Laugh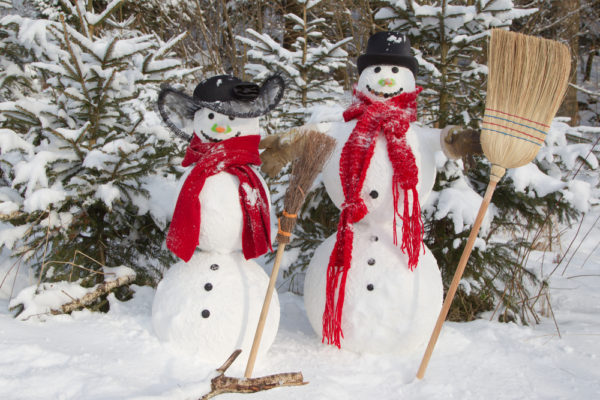 Holidays are a time for frolic and fun, and you can have tons of fun with your out-of-the-office (OOO) email over the holiday season. Instead of the standard, ho-hum message that simply notes the date of your return, go for an unexpectedly wise, witty, or downright hilarious missive.
In addition to giving someone a good chuckle, your clever holiday OOO email can serve as a subtle reminder that no one in their right mind works over the Christmas season. Feel free to borrow and adapt any of the scripts we came up with below. Consider them our gift to you!
A Christmas Ditty
Santa's hat is red
His fingers are blue
If you're working over Christmas –
Bah Humbug on you!
—
Time Off, Kind Of
Merry Christmas!
I'm busy playing Santa, or maybe one of his elves. Or I might be baking cookies, eating cookies, wrapping presents, unwrapping presents, or putting up a tree. Of course, I may also be untangling lights, building a snowman, skating, sledding, skiing, slipping and sliding, or otherwise covered in snow.
I'll be back in the office to recuperate on mm/dd/yy.
—
Kids Rule the Holidays
Happy Holidays!
My kids would kill me if I worked over Christmas – so I'll be back in the office mm/dd/yy.
—
Emergency Contact
Season's Greetings!
I'll be out of the office until mm/dd/yy.
If you need assistance in the interim, please contact Santa Claus at 1-800-NORTH-POLE.
Since he always seems to magically know what my kids want for Christmas, you might be amazed at what he can do for you, too!
—
Automated Season's Greetings
My computer is sending your computer an automated message since computers don't celebrate Christmas. He's kind of a Grinch that way.
I, on the other hand, require time off for the holidays.
I'll be returning to work mm/dd/yy.
If my computer continues to send out automated messages after that time, it's without my knowledge or consent, and I would appreciate if you could alert the authorities.
Merry Christmas!
—
Another Christmas Ditty
Tis the season of Christmas
And to the east and the west
Not a creature is stirring
Not a one at their desk.
Your email has landed
On a big inbox stack
To be viewed after Christmas
When I get back.
I shall return to the office mm/dd/yy.
Happy Holidays!
—
Holiday Wishes
All I wanted for Christmas was some time off from work.
Don't you love it when your holiday wishes come true?!
I'll be back in the office mm/dd/yy.
—
Make sure to set up and schedule your automated replies before you head out the door for your holiday break. In fact, you can set up an automated email to yourself that reminds you to do just that. Then you can truly kick back, relax, bake cookies, eat cookies, or do whatever else you love to do over the very merry holiday season.