16 High-Impact, Low-Cost Employee Appreciation Ideas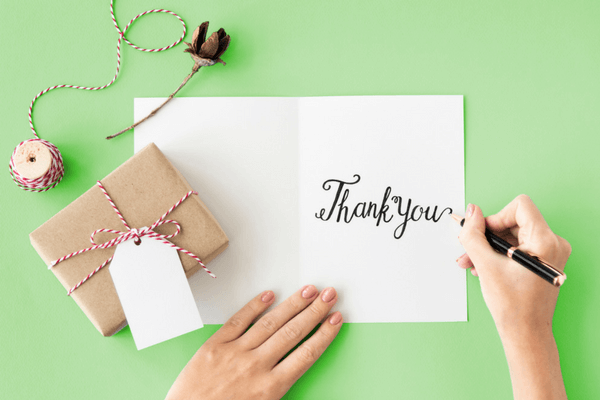 If you appreciate your employees and all the hard work they do for you, taking a moment to show gratitude goes a long way. After all, who doesn't love hearing those two magic words: thank you!
If you're ready to amp up the employee morale in your office, you can spread kindness and thanks every day of the week with these low-cost employee appreciation ideas and gifts.
Low-cost employee appreciation ideas 
Sweet treat: A morning pastry, gourmet cup of coffee or afternoon chocolate bar will create a smile.
Lapel pin: A little celebratory bling is always a good thing.
Gift card: Declare lunch on you at your employee's favorite restaurant.
Coffee mug: Fill a novelty insulated mug with tea bags or instant coffee packets.
Set of note cards: Monogrammed thank you notes are adorable and perfect for the wordy person on your staff.
Small trophy: A little award to display proudly on a shelf is sure to express your heartfelt gratitude.
Sticky notes: Small stacks of

cute paper

is always a fun addition to a busy desk.

Deluxe pen: They're cozy in the hand and smooth on paper. We all love a quality writing tool!
Desk candle: Add a warm ambiance and gentle fragrance to the colleague's workspace.
Business card holder: Shiny, classic or whimsical, a new card holder is always a welcome gift.
Handwritten note: Grab fancy stationery, a colorful pen, and write a few positive sentences about your hardworking employee.
Candy jar: Desk decorations should serve a purpose, like feeding that afternoon sweet tooth. Fill a cookie jar with a favorite treat and surprise the recipient!
Mini calendar: Have a small desk calendar made featuring photos of fun office antics snagged from Instagram.
Hand-held game: An old school,

mind-bending toy

is the perfect office stress reliever and gift!

Decorative lanyard: Present a new way to carry around office ID cards or keys.
Award certificate: Name the good deed and the recipient on a frame-worthy document that can be proudly displayed in the office.
Are you ready to stock up on low-cost employee appreciation gifts? Browse the selection at PaperDirect online, fill your shopping cart and have these goodies sent directly to your office. It's time to spread some joy!