15 Motivational Quotes to Display Around the Office
Recognition & Motivation Ideas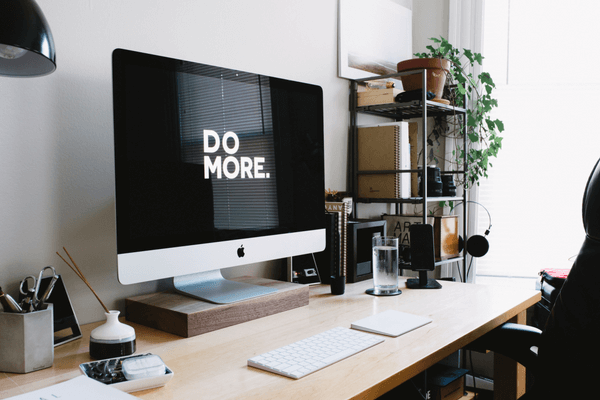 The ideal office environment is one that promotes harmony, productivity, and feel-good vibes, but it's not something that happens by chance. A strong company culture, hiring exceptional people who fit into that culture, employee recognition, and job satisfaction all contribute to the mix. A few motivational quotes for the workplace can't hurt, either. We found 15 quotes that can do the trick, no matter what message you want to convey.  
Quotes for Getting through Difficulties
Work can be filled with challenges, but you can help employees get through the difficulties with the wise words found in the quote below.
Tough times don't last; tough people do.
Quotes for Getting Workers on the Ball
You may expect a level of sluggishness on Monday mornings, but you're facing a bigger problem if that sluggishness happens to last all week, every week. We found five fantastic office motivational quotes that can help get workers back on track.
There are only two options: Make progress or make excuses.
A negative mind will never give you a positive life.
Focus on being productive instead of busy. -Tim Ferris
Pretty much anything has merit if you put effort into doing it well.
I'm not here to be average. I'm here to be awesome.
Quotes for Getting Along with Others
Most workforces are made up of a variety of personalities, some of which may not always get along. Disharmony in the workplace can lead to disruptions in productivity, resentments, and constant squabbling. These two quotes can help.
How you make others feel about themselves says a lot about you.
No one can make you feel inferior without your consent. -Eleanor Roosevelt
Quotes for Overall Excellence
If your goal is to spread feelings of success throughout the workplace, these seven office motivational quotes might be just what you're looking for.
It's not just about ideas. It's about making ideas happen. Do it!
Don't tell people your dreams. Show them.
Don't stop until you're proud.
If you can't stop thinking about it, don't stop working for it.
A goal without a plan is just a wish.
Great things never come from comfort zones.
If you believe in yourself, anything is possible.
Pick one, pick two, or pick them all to hang strategically around the office. Give your chosen quotes the showplace they deserve by printing them on snazzy stationery and framing them. You can also keep the motivation going with motivational gifts, plaques, and awards, all available at PaperDirect – check out our selection today!