Designing a Dean's List Certificate: Tips and Tricks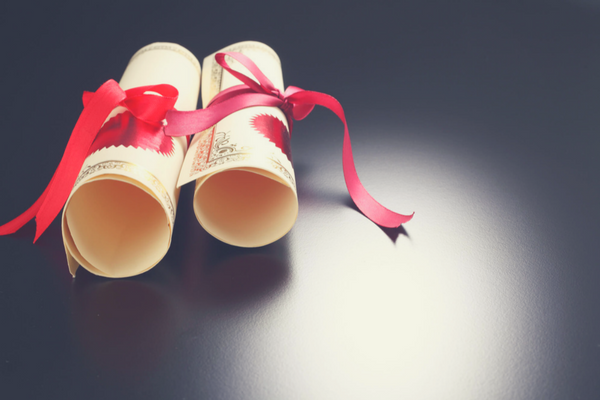 Making the Dean's List is a big deal, and your school needs to produce a certificate worthy of the honor. While no national standard dictates what a Dean's List certificate must look like and include, most schools follow a similar format to ensure they produce an official certificate that contains all of the essential information.
Information to Include
At the very least, your dean's list certificate needs to include:
Title of the award, such as Dean's List Award, or simply Dean's List

Name of university or college

Name of recipient

Semester and year the certificate is being awarded

Official signature(s)
Certificates may be signed by the dean, deans from different departments, or other administrative members authorized to bestow the award.
Design Elements
For the most official, traditional look, it's imperative to pay attention to several design elements.
School Logo or Seal
The school logo refers to an emblem that can be printed on the certificate, while the seal is created by a sticker or stamp that creates an imprint. One or the other is typically used on a dean's honor list certificate, with the logo frequently appearing near the top center of the certificate and the seal often appearing in a bottom corner. Choose a Seal that comes with an embossed design or create your own with a blank foil seal and Custom Embosser.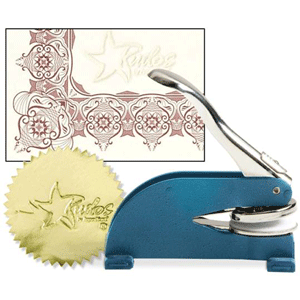 Font
The font style sets up the overall vibe of the certificate, with the most official and traditional often using an Old English type font. For a less fussy look, a straightforward font such as Bookman Old Style can work. Use no more than two different types of font on the certificate to retain a crisp and clean look.
Font sizes can vary, with larger lettering for the heading and important information and a smaller font size for less crucial information.
Certificate Paper
A dean's list certificate is not the place to skimp on paper. You will want to use high-quality paper designed specifically for awards and certificates. Attractive options for a dean's list can include:
When finalizing your design, make sure you adjust your layout to account for any borders on your certificate paper.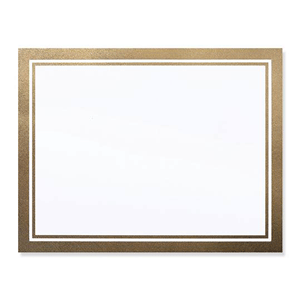 These tips can help ensure your dean's list certificate makes a stunning statement, providing a tangible testament to all the hard work and dedication that went into receiving it. To start creating your Dean's List certificate today, browse PaperDirect's certificate and recognition options.