Happy Stress Awareness Day! Here's How to Reduce Stress at Work
Recognition & Motivation Ideas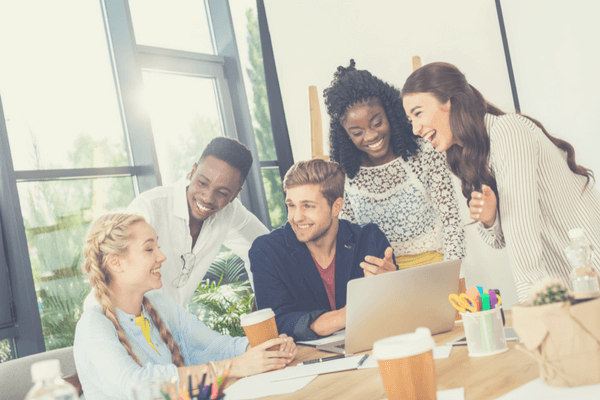 April 15th is Stress Awareness Day, and aren't we all aware of it! While it can be tempting to overlook holidays that seem minor, this one can be a big deal for employees. After all, who doesn't want a less stressful workplace? Here are seven tips on how to reduce stress at work on Stress Awareness Day and throughout the year to create a happy, healthy working environment.
1. Host a yoga class
Even the biggest skeptic will find themselves relaxed after a good yoga session. Whether or not your employees all buy into the spiritual aspects of the practice, everybody will benefit from a set time to relax, stretch, and focus on feeling grounded in their bodies.
2. Hire a masseuse for the day
While bringing in a masseuse may seem like an obvious way to reduce stress at work, it's still a good one! Hire a masseuse (or several, if you work at a large company) to offer employees chair massages throughout the day. Your employees will find their stress melting away after a few blissful minutes in the chair.
3. Bring in a mindfulness speaker
Your company might have a long list of speakers and conferences planned, but these tend to be targeted toward new business or productivity. If you can tell your employees would benefit from a bit of a breather, find a speaker who can talk about mindfulness or stress management, and give your employees better ways to manage their stress even after Stress Awareness Day.
4. Make sure your employees get their lunch breaks 
Workday breaks are important year round! It's so easy to get into the habit of eating at your desk, even if you don't have work piling up. However, one of the quickest ways to reduce stress is to make sure all of your employees have their lunch break to move around, leave the office, and give their brain a break.
5. Finish work early
If you're wondering how to reduce stress at work in a major way, even for the day, try cutting down work hours! Surprise your employees by closing down after lunch on a Friday (or, if you have a more meticulous bunch, give them warning at the beginning of the week). Either way, a half day won't cost you much in productivity, but it'll go a long way to knock down stress levels a couple of notches.
6. Encourage workouts
Give employees incentives to hit the gym or take a walk – offer a gym membership discount, bring in instructors for a lunchtime workout, or set up flexible hours to accommodate gym hours. Working out while you're working hard can be challenging to balance, but we all know regular exercise is a major way to reduce stress at work.
7. Reward your employees' hard work
Take some time to reward and celebrate your employees for their hard work. Whether it's a lapel pin, a new tumbler for their desk, or a nice certificate, honoring their achievements at work can help reduce employee's worries that they're not performing well. Small rewards also serve as a good reminder to employees that even when their job stresses them out, you appreciate and value their hard work.
If you're looking for more ways to show your employees that you appreciate them on Stress Awareness Day or any other day of the year, PaperDirect has everything you need to say thanks! Shop our range of employee recognition gifts and certificates today.