DIY Outdoor Marketing – Designing A Marketing Banner Yourself
Marketing & Sales Promotion Techniques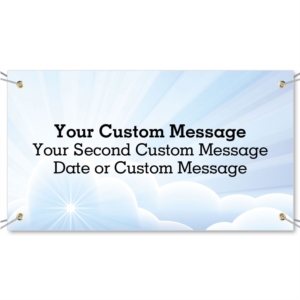 You can custom design your own banner (with a little help from PaperDirect)! Our vinyl banners make great advertising tools for grand openings, special sales, one-day only events, and the like. PaperDirect weather-resistant vinyl banners come in three sizes, and we can print and ship them to your door in just three days! DIY marketing saves money and allows you to create the banner you want.
With spring upon us and summer right around the corner, now is a great time to utilize DIY outdoor marketing techniques, and vibrant banners are a sure-fire way to grab people's attention! Hang the banners over the entrance to your business or place them strategically around the neighborhood. Ask sister businesses if you can hang a banner on their storefront.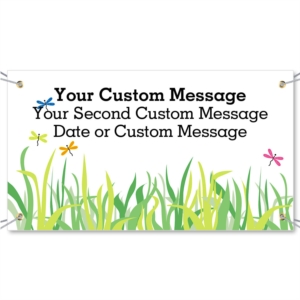 Using Banners for DIY Outdoor Marketing at Trade Shows
Your business can't be a success if people don't know about, and many people won't seek out a new business–they'll wait until they hear about it via word of mouth, some type of advertisement online or in a newspaper or drive by and see some type of eye-catching outdoor advertisement. Of course, the more people that see your advertisement, the more prospective customers you may get. There are numerous ways to promote your business. Participating in trade shows is one effective method of promoting your business, and one where banners from PaperDirect will work as a great advertising tool. When you use banners for advertising, sometimes banner stands are necessary.
Using a banner stand is a great way to keep your banner stationary if it's a windy day or there's a lot of foot traffic that may cause the banner to fall. Though banner stands are traditionally seen at mobile events and trade shows, they can be used for a variety of advertising campaigns.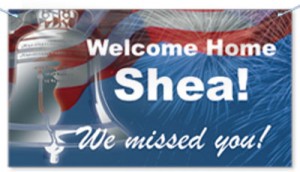 Banner stands are easy to move from event to event and can be taken down and put up in a short period of time. Now, with such strict rules for carry-on and checked luggage at airports,  having a portable banner stand will save you money. Make sure your banners are easy to transport in case you're on a mobile advertising campaign that requires you to travel.
Looking for some creative DIY outdoor marketing techniques? Try vinyl banners from PaperDirect. You can design your own and PaperDirect will take care of the rest!