Creative Outdoor Advertising for Spring
Marketing & Sales Promotion Techniques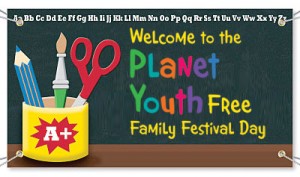 There are thousands of businesses branded all different ways in the world today. But what is it that makes one business stand out from all the rest? Maybe it's a cool logo, an appealing color and an attractive design. But what makes some companies known around the globe while others can't keep their doors open for more than a few months?  Some people say that it's all in the advertising and that advertising plays the most important part in a company's success and is the best way to beat the competition.
Outdoor Advertising Opportunities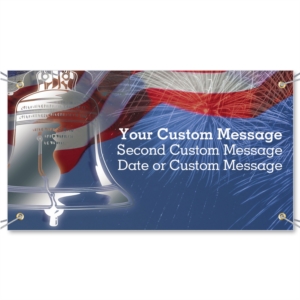 The warm spring and summer months are a great time to take advantage of creative outdoor advertising ideas to attract more customers to your business. Even in this world where everything seems to be done online or via some type digital technology, there is still power in creative outdoor advertising techniques that reach a lot of people without costing you a great deal of money. But let's first take a look at some creative outdoor advertising ideas on the more expensive end but do get a lot of attention, so you get a lot of bang for your buck so to speak.
The Outdoor Advertising Association notes that people spend far more time out of their home than in their home. In 2009, advertisers spent $5.9 billion on outdoor advertising, down from $7 billion in 2008. Most of that (65%) was spent on billboards, with transit (17%) and cinema (10%) advertising making up most of the rest. According to the OAA, outdoor advertising does not have to boring. The OAA recently reported: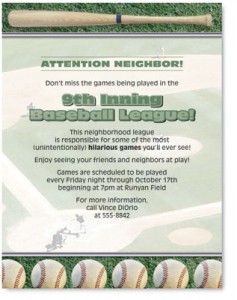 "Alternative advertising is on the cutting edge of out of home. This form of advertising includes ads in stadiums, on gas pumps, bike racks, rest areas, and other non-traditional formats. Alternative advertising provides a unique way to reach consumers in places they may not expect, making it all the more effective. Street furniture, transit, and alternative media formats comprise 34 percent of total outdoor revenue in the US. Some of these formats have a higher percentage of national ads than traditional billboards."
There are less expensive ways to advertise outdoors other than street furniture, transit ads and car wraps. How about good ole' fashioned beating the pavement by walking around distributing flyers. Or, how about displaying vinyl custom banners in storefronts or on highly-trafficked walkways? You can ask store owners if you can put a table top display on their counter by the cash register, so people see your business information as they shop somewhere else. A great place to put your table top display would be a "sister" type of business. For instance, if you own a furniture store, you can ask a nearby real estate agency or lighting store to display your company's brochures.
PaperDirect has other creative outdoor advertising blogs to read such as "Attention Catching Banners" and "Effective Outdoor Advertising with Banners."