Nothing Says "Professional" Like a Sleek Set of Business Cards
Designing Your Business Communication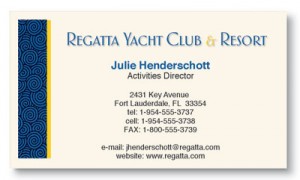 You only have one chance to make a good first impression in the business world. Nothing works better for fulfilling that purpose than business cards.
A business card forms an important part of building your brand identity. It offers a snapshot of your business to clients, vendors and investors alike. Your bottom line hinges on making a good impression with these people. Creating a sleek set of business cards will showcase your brand in a positive light.
What essential elements should your business card include? Contact information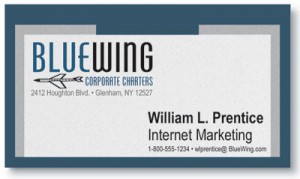 is the most important thing. Include the current address, phone number, email and website for your business. This will make it easy for people to know they can reach you and that you will be available to answer questions or take feedback.
Your business card should also include key parts of your branding strategy. It can be designed with the same logo, graphics and color scheme you use on all marketing materials related to your business. You can also include the slogan you typically feature in your branding message. These little touches will help people remember your company and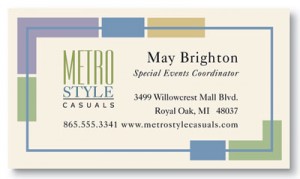 also influence them to tie specific products or services to your brand.
A set of business cards makes you look and feel more professional. They are perfect to hand out at trade shows and conventions. A good business card is also a great conversation piece. It can spark additional interest in your company and get people asking more about what you do. There is no way you can afford to do business without including business cards in the picture.
Check out PaperDirect to see the latest selection of business cards. We offer dozens of business card designs to fit your needs and your tastes.