How to Write a Personalized Christmas Message on Behalf of the Boss
Designing Your Business Communication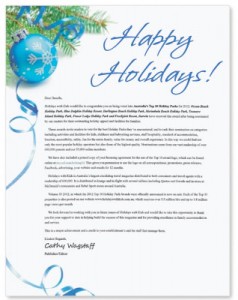 Christmastime is just around the corner and, on top of everything else you must do, your boss has assigned you the task of writing a personalized Christmas message. To add to the challenge, you've never even met the recipient. This scenario might be a holiday nightmare to some, but with a little bit of creativity and genuine effort, you can write a personalized message that your boss and the recipient will love. Earn a little extra praise and spread Christmas cheer with these tips for writing a personalized Christmas message on behalf of your boss.
Find Out the Particulars. In order to write a personalized message that sounds sincere and leaves the recipient feeling that your boss wrote it, you need to know a few things about the person receiving it. Is it a customer, vendor, or personal acquaintance? Do your boss and the recipient golf together or meet each week for lunch? Knowing a few particulars allows you to mention them in the message.
Consider Your Boss's Style and Personality. 

Keep your boss's personality and style in mind throughout the writing process. Remember, you want the letter to sound as if it was written by your boss, not you. Imagine how your boss would say things, as well as whether his or her style is serious or humorous.
Know Your Boss's Intention. In addition to sending out a Christmas greeting, it's likely your boss has other intentions. Find out if the message will include customer incentives, a "thank you" for business, or anything else pertaining directly to future business.
Incorporate a Christmas Theme. There are many ways to give a personalized message a cheery, holiday look. One simple, yet effective, method is to use Christmas border paper to instantly add color, fun, and Christmas cheer to the message.
A New Office Christmas Tradition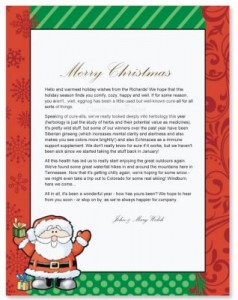 Your expertise at writing a personalized Christmas message might earn you the position of annual holiday letter writer. In addition to being a nice gesture, writing these messages on your boss's behalf is an important part of acknowledging clients and vendors. A simple Christmas message can also prompt customers to call in with their next order or choose between your company and another due to the personal touches your boss sends. As stress-inducing as the task might be, your boss must trust you to help with company progress by writing his or her personalized holiday greetings.