The Rules of White Elephant Gifting in the Office
Christmas & Holiday Party Tips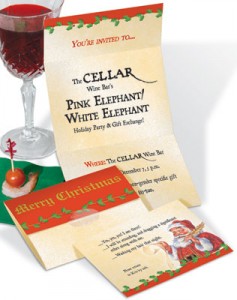 Sick of the usual gift card exchange? It's time to insert a little creativity into your tired office party — what better way to accomplish just that than with a white elephant party? In a white elephant gift exchange, participants find the goofiest, most ridiculous presents possible and then exchange them with one another.
A white elephant exchange can be handled in a number of ways, such as passing presents around in a big circle or playing a game in which, at the end, everyone is forced to keep the gifts in their hands. No matter how you plan your white elephant event, you and your coworkers will be sure to have an amazing time!
Planning Your White Elephant Party
White elephant might not be as fancy as those seen in a traditional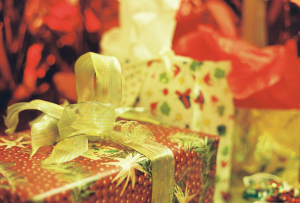 holiday party, but that in no way necessitates skimping on other elements of the occasion. Kick things off with a set of quirky white elephant party invitations. These invites should make the intent of the party clear, while also offering detailed instructions for purchasing white elephant gifts. For example, you may want to impose a monetary limit on presents in order to prevent a huge disparity in present value. Also necessary for the party invitations are such specifics as the time, date and location of the party.
Themed White Elephant Gift Exchanges
Typically, white elephant exchanges have no themes, as the concept is largely considered a theme in and of itself. But if you want to further distinguish your party, you might want to consider attaching some sort of theme requirement to the gifts. This will depend largely on the demographics and interests of your office friends; a group of sports enthusiasts might want to stick to an athletic memorabilia exchange, while crafty types may prefer exchanging kooky scrapbooking embellishments.
White Elephant Party Decorations
Your white elephant party will be quirky and unique, so why not go the same route while decorating? Whether you're holding the party in the office, at an event center or in your own home, you can amp up the silliness with some well-placed decor. For a holiday white elephant party, look for goofy Santa designs, or, if you've attached a gift theme, decorate your surroundings accordingly.
On the hunt for white elephant party decor or invites? Stop by the PaperDirect website for the ultimate selection in party supplies!