Time for Holiday Office Party Tips
Christmas & Holiday Party Tips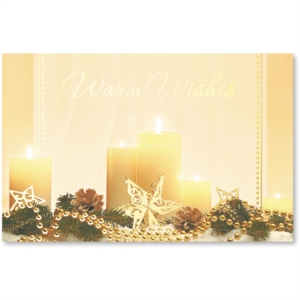 It's that time of year–time to start planning your office holiday party. If you have a large office, you better hope you have some help because once Thanksgiving has come and gone, the few weeks in between fly by. If you have a small office gathering to plan or to participate in, you have plenty of time to think about holiday office party ideas. Whether you're the host or simply attending, here are some holiday office party tips to keep in mind:
Not everyone shares your religious beliefs. While the majority of people you work with probably celebrate Christmas, you really should take into consideration those who do not. If everything is "Christmas" related, how will they feel during this time of celebration and festivities? You certainly don't want anyone to feel left out of your holiday gathering, so try to keep it as neutral religion wise as possible.
Ask for suggestions from the staff before you make your final decision. You may get a really creative idea from your team, or you may discover that what you have done in the past was not as huge a hit as you thought it was. Just let everyone know that you will consider suggestions but may not use any. If you are giving suggestions, think about what you'd really enjoy, so if there was something in years past that you didn't enjoy, you can suggest something totally different.
Hold the event out of the office if at all possible. It's tough for everyone to get into the holiday spirit if they're surrounded by computers and printers and everything else that reminds them of work.
Be responsible by providing non-alcoholic drinks for people who don't drink or who will not be drinking because they are driving. You should also keep an eye on alcohol consumption and arrange for safe rides home for those who may need one.
The holidays are a time to relax and celebrate! Whether you're hosting or attending a holiday party, follow these simple holiday office party tips for the best time ever!
PaperDirect is your online source for everything you need for your holiday event and we even have deluxe Holiday Greeting Cards for all tastes.