What We Found After 20 Years of Holiday Marketing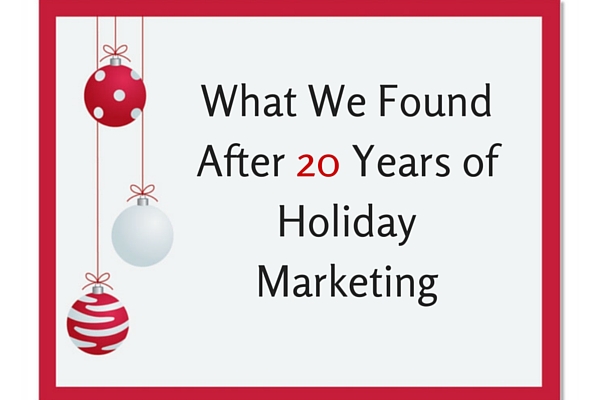 It's that time of year again. The day's are getting shorter, and businesses are starting to ramp up for the holiday season.  This also means that businesses are preparing to spend a significant amount of money on their holiday marketing budgets.
We're PaperDirect and have an interesting story behind our holiday marketing efforts. You see, we sell traditional marketing materials: flyers, mailers, letters and envelopes, banners, etc, etc, but we use a mixture of traditional and digital marketing to reach our customers. So unlike many marketing experts, we've truly done it all- and have been tracking success rates for the past 20 years.
Just as many traditional marketers scoff their noses up at social media as digital marketers scoff at sending mailers. But the fact of the matter is, for most business, using both tactics is what's going to give you the best results.
While holiday marketing strategies are hardly a one size fits all, we've tried our best to split it into 4 main scenarios in order to give you solid advice as we enter the most marketed time of year. Below, we'll give our recommended marketing techniques to:
Small B2C companies
Large B2C companies
Small B2B companies
Large B2B Companies
Traditionally, the holiday season makes up a substantial percentage of retail sales for the year. In fact, recent studies indicate that retail sales for November and December this year will increase by about 5.7% to an estimated $885.7 billion. Whether you're running a company that is focused on B2C or a B2B, the sheer amount of money spent in retail during this time of year means that an effective marketing strategy – which also generates a substantial return on investment (ROI) – can make or break the bottom line for the year.
Digital VS Traditional?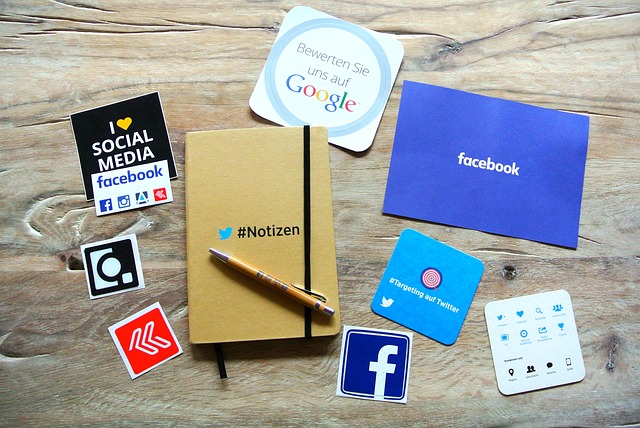 In the past, direct marketing choices were fairly simple and straightforward. Greeting cards, postcards, and other mailed marketing products could be sent to existing or potential customers in an effort to build brand awareness and loyalty, inform them of holiday deals and promotions, or any number of other marketing objectives.
Today, however, the Internet has bred the still-developing digital marketing industry. This budding industry is projected to spend around $67 billion in 2015, with substantial growth over the next few years as well. It consists of a number of channels, including email marketing and marketing on social media platforms like Facebook and Twitter.
In light of all this, the question that many businesses face is where to allocate their marketing budget: traditional or digital?
Ultimately, the answer depends on a business' goals, target market, and the type of marketing campaign they intend on running; often the answer is a combination of both traditional and digital. What follows is what we've learned over the past 20 years of holiday marketing, including which channels, messaging, and strategies are best for a company, based upon their priorities and target market.
Every Business Can Benefit From Holiday Marketing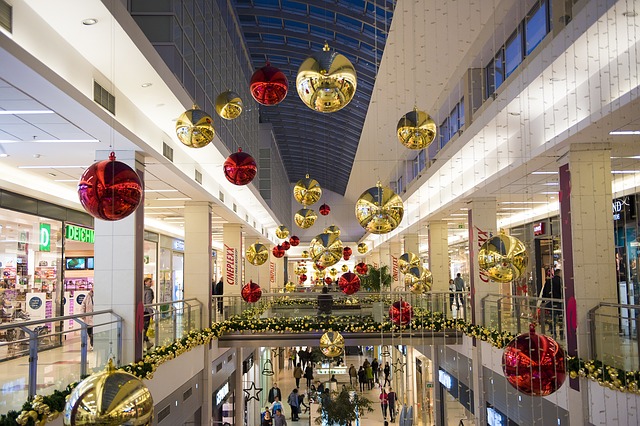 While we will go into greater detail about the specific situations and strategies that businesses can use, it is important to remember the context of those situations and strategies; namely that every business, large and small, can find a way to benefit from holiday marketing. As a general rule, a well thought-out holiday marketing plan – be it digital, traditional, or a combination of the two – can and should provide a positive return on investment.
Holiday Marketing Priorities
In general, B2C companies tend to be primarily interested in selling a product or service, while a B2B company is more interested in building a long-term and trusting relationship with clients, while also showing appreciation for existing clients and business. Both of these sets of priorities can benefit from holiday marketing spend!
"But how?" you ask. Let's get into it.
Below we'll dive into strategic marketing plans that have been successful during the holiday season. We'll discuss both business-to-consumer and business-to-business models, along with low and high budgets for each so no matter where you're at, you can spend money in the most effective way.
Let's dive in.
B2C Low-Budget Marketing Strategies

Not every company has the means to launch a massive (not to mention expensive) holiday marketing campaign – and that's perfectly fine! There are plenty of ways for a B2C company with a relatively small budget to benefit from a holiday marketing campaign.
The first thing any company needs to do, whether their budget is $1000 or $1,000,000, is to establish what the specific goals are for the campaign. While there are lots of potentially nuanced goals to work towards, typically they fall into one of two categories: product sales, customer acquisition and/or customer retention. Here's our plan for the small businesses:
Social Media Boosting
One of the most simple, and effective methods of digital holiday marketing is using social media to build brand awareness. One of the great advantages of social media marketing is that you can target specific niches and demographics with your campaign. Not only does this allow you to only spend money on the specific demographic you want to reach, but it also allows you to create customized advertisements for each subset of your target demographics.
One of the other aspects of social media marketing is the fact that you can spend as much or as little as you want. In terms of ROI, there are a number of different Key Performance Indicators (KPIs) that can be measured, however in most cases you can expect to spend somewhere between $.05 and $1 to reach each person – the ROI will ultimately depend on who you are reaching out to, how well-targeted your marketing copy is, and what action you are trying to generate through your marketing efforts.
Using an Email Offer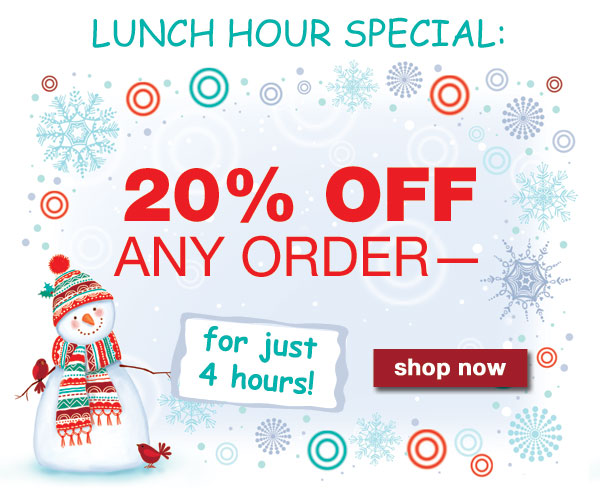 Although email has been around for far longer than social media, it continues to be one of the most effective ways of marketing – both during the holidays as well as the rest of the year. One of the reasons for this is that, if you have a small list (typically under 2,000), the cost of sending an email is virtually zero.
Typically, the greatest challenge with an email marketing strategy is generating the email address list. In general, this is not something that can first be started around the holiday season, so you'll need to already have a method in place for customer email acquisition. For ways to build your email list, check out this resource.
ROI on Email 
If you're able to send an email without any additional expense, your ROI will be positive no matter what.  Be sure to keep it friendly, to the point, and non-aggressive. Creating a strong subject line is also crucial. After all, the delete button is easy to hit without remorse.
We send out email offers a few times per week and have seen over 1 million dollars in product sales year to date. In Q4 (our top marketing and selling season) of last year we saw revenue of about $400,000. Now, we have a team that coordinates emails paired with a long list of clients, but it's good to see that you can generate quite a bit of traffic and sales you might not have otherwise received. Email for the win!
Custom Banner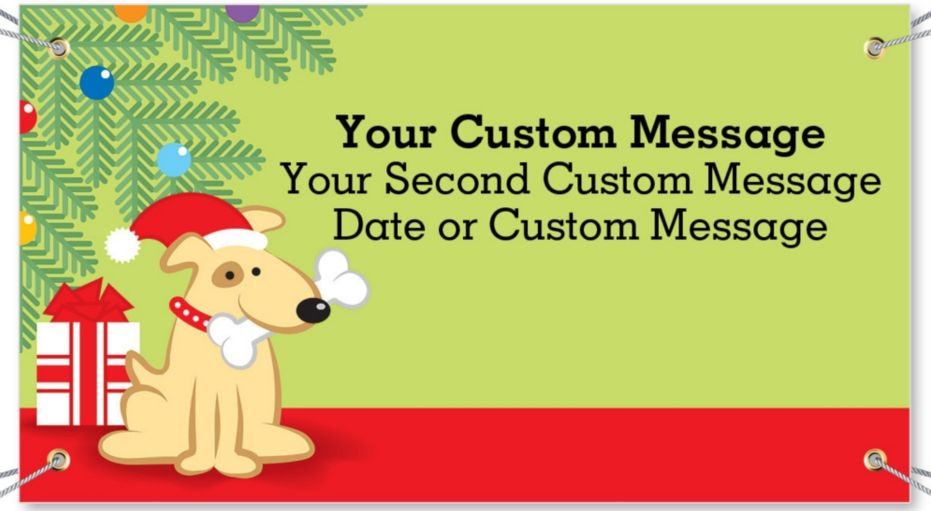 Custom banners are a great way to reach a potentially large audience for one (fairly low) fixed price. Vinyl banners are great for announcing a promotion, or even just for building general brand awareness. Of course, vinyl banners work much better in highly trafficked areas, but even relatively low-traffic areas can benefit from a vinyl banner since the cost is so low.
While the precise cost of a vinyl banner will vary depending on how large and how detailed it needs to be, in general you can expect to pay between $30 and $50 to get one printed out and shipped.
B2C High-Budget Holiday Marketing Strategies

If you are a larger B2B, your budget probably affords you some additional marketing strategies and options.
Social Media Contests
One of the greatest benefits of a social media contest is that it allows your audience to become engaged in the process, and can sometimes generate an organic buzz of its own, which in turn can lead to reaching a larger audience, and of course, a higher ROI.
Run a Social Media Contest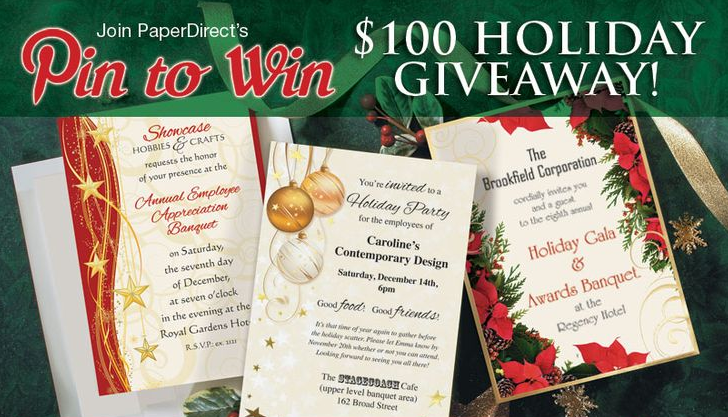 The first step is to determine which social media platform, or platforms, will be best suited for your campaign. In general, Facebook is best for B2C companies (Instagram can also be used for image-based contests). Next, you'll want to determine what the ultimate goal is of the campaign, and what the contest will consist of: will it be a quiz, a contest with judges from your company, a randomly selected winner?
You can also allocate some of your marketing budget to the promotion of the contest itself, which will typically be needed until the contest can reach a critical mass of users and engagement.
One other thing to keep in mind: contests can be time-consuming, so make sure you start them well in advance of the actual holiday season (October and early to mid-November are great times to get started).
We've tried quite a few social media and contests and always come back to Facebook. For us, it drives the highest engagement.
Learn more from the experts themselves:
Sending Postcards Through the Mail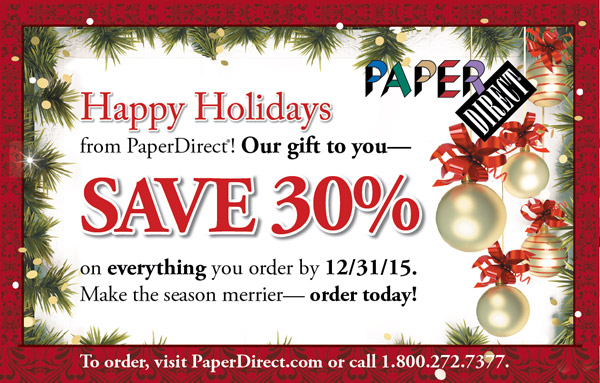 For those who wish to utilize a more tried-and-true holiday marketing campaign, sending mailers or postcards in the mail is a great way to reach a fairly large audience at a relatively small cost. Postcards are effective both for customer acquisition as well as for customer retention, and are ideal for announcing a holiday promotion or other event.
Making your postcard holiday marketing as effective as possible
Over the past 20 years, we've learned a thing or two about effective postcard holiday marketing:
We've found that enveloped postcards typically perform better than a postcard sent as is. We think this is due to the happiness someone experiences when opening a personal envelope. They then pay more attention to the offer and are more likely to use it. Splurging on an envelope to contain your postcard is something to consider this holiday season.
You'll also want your postcards to have a message that is relatable, simple, yet also interesting. The content of the postcard should have – at most – three points, and they should tie in to the holiday season as well as whatever promotion you are offering. In general, promotions to existing customers can be less expensive/generous than promotions to acquire new customers.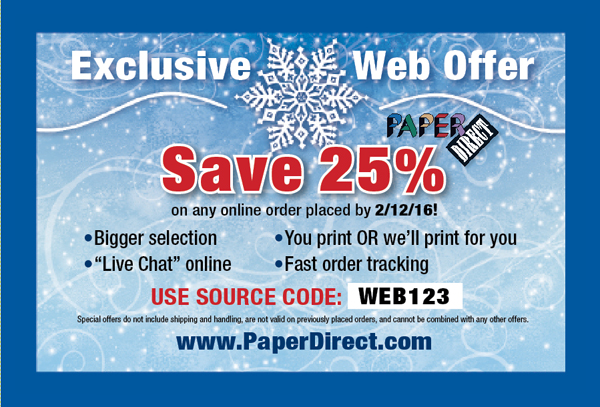 Over the years, we've also found that adding a unique promotion code to the postcards, which can be used for a discount or some other benefit by the recipients of the postcard, is a great way to track the effectiveness, and ROI, of your postcard marketing campaign.
Although you can start a postcard holiday marketing campaign as early as August or September, in general you should send out the cards between 2 and 4 weeks before the target date of the promotion. This will give your target audience a chance to receive and respond to the promotion, without letting so much time go by that they forget about it!
Postcard Marketing ROI
While the precise numbers will vary, these are the statistics we've found to be true, on average, over time:
Cost per postcard – $.18 per card, plus $.49 per stamp, for a total of $.67 per postcard sent – not including whatever the promotional offer will cost.
Average response rates are typically around 8%.
For us, we've found our ROI tends to be around 385% of the cost of the postcard and stamp – with a deduction for the cost of the promotion.
Letters with Promotion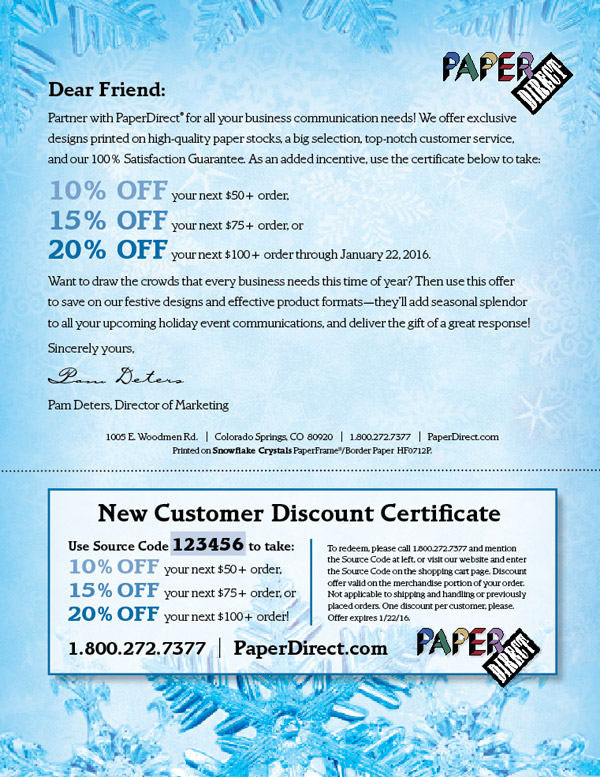 One of the great things about letters is that you can write long, casual messages that are more personal than a postcard or email can be. Combining this with a promotion is a simple and effective way to retain customers.
People get quite a lot of junk mail. Sending letters in #10 envelopes without windows is a surprisingly effective way to cut through the noise, get opened, and speak to your customers. Including something personal about your family, company, or neighborhood is a fantastic way to gain attention, before slipping in a too-good-to-resist offer for them. Offers on letter-top papers (perforated at the bottom) act as an easy coupon.
ROI on Letters
Earlier this year, we send out 200 letters at about $1 per letter, ($.28 paper + $.27 envelope + .49 stamp) and we found that about 9% of customers responded with an order. From this 9% of respondents, we saw a quick spike of $450 from this promotional code which resulted in a 216% ROI. If you have a system for sending out mass letters, this could potentially have huge impact on your end of year revenue.
Host an Event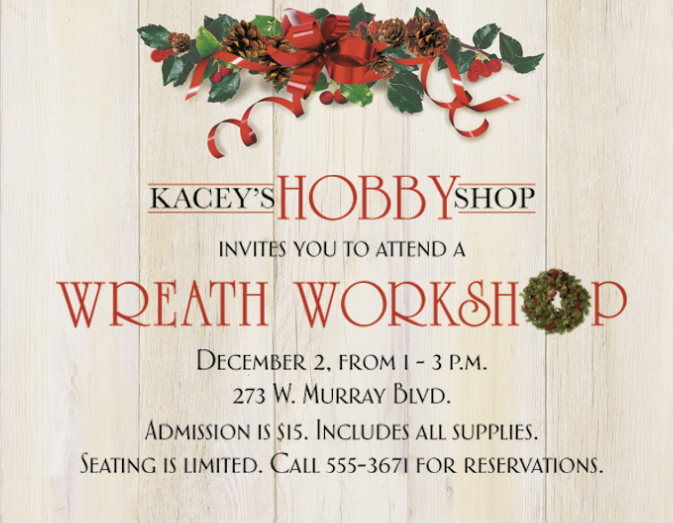 Another "old school" way of generating buzz for your company during the holiday season is to host an event of some kind. This can be something as simple as a "clearance event",  in which (for example) the first 100 people get substantial discount (such as 50% off, or something along those lines). An event can also be a "customer appreciation" event, such as a Christmas party.
It can be difficult to put an exact ROI metric onto an event like this, since so much of the benefit comes from intangibles. However, for those who have the budget, this can be a great way to generate goodwill and customer loyalty.
B2B Low-Budget Marketing Strategies

In general, B2B marketing efforts focus significantly more on building and establishing relationships with clients or customers. This priority should pervade any B2B marketing strategy, whether it is low or high budget.
Holiday Greeting Cards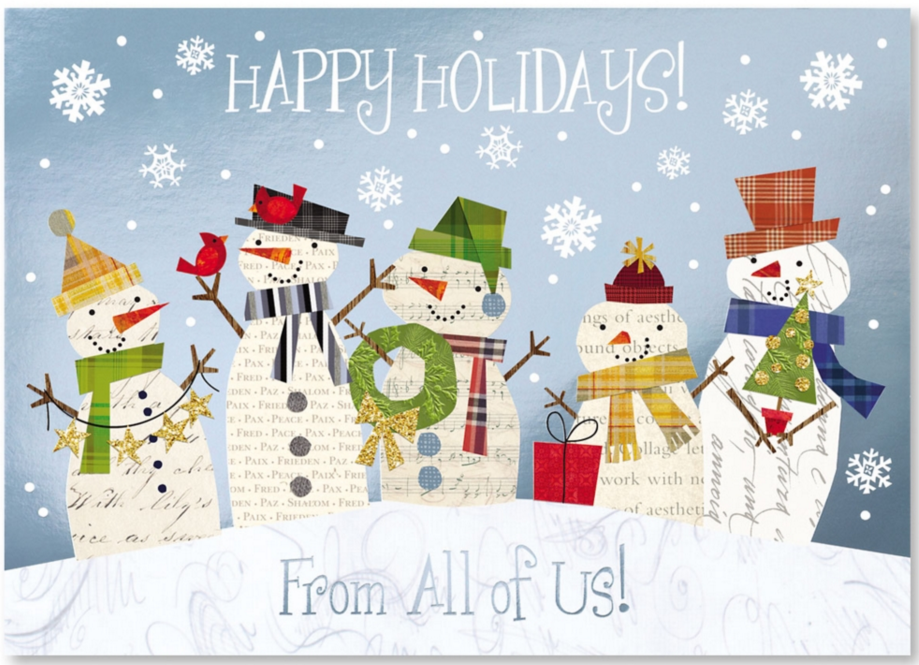 Holiday greeting cards are a great way to send a personalized message to a limited number of high-value customers, and in 2015, they are still a highly expected piece of communication. For companies that have a limited marketing budget, this is a great way to get the most bang for your buck.
If you are going to send out greeting cards, make sure you invest the time and effort into your holiday message. Also, be sure to use real stamps, and not a stamp machine.
Holiday Greeting Card ROI
Over the years, we have found the following the be true about holiday greeting card costs and ROI:
Cost per card: about $2.00 per card, plus $.49 per stamp.
Customer response rates tend to be around 10%.
When we've sent out greeting cards with offer, an ROI of 400% is fairly common.
Send out a Different Kind of Email
A holiday email works for both large and small budget marketing campaigns, as well as both for B2C and B2B companies. However, the difference is that most B2B companies will have a comprehensive list of customer email addresses, making this an even easier, and even more affordable, way of reaching out to customers during the holidays.
Make this email not-your-average offer+post by incorporating a fun idea that clients will love! Face it, your clients are probably receiving countless emails from their frequented partners/vendors/customers. Make your seasonal email greeting stick out by including something fun like:
Your face on a dancin' elf
Community service you participated in
Photos of your company party
A holiday-inspired cocktail recipe
B2B High Budget Holiday Marketing Strategies

B2B companies that have a large budget to spend have a few more options available to them, however in general it simply means that there is a greater ability to spend a bit more lavishly on customer retention and loyalty efforts.
Both email and holiday greeting cards work for companies with a large budget as well as they do for a company with a low budget, so don't be afraid to utilize these strategies in addition to others.
Send Gift to Existing Customers & Partners
Sending out gifts, or other branded materials, is a great way to say "thank you" to customers while also reminding them of your company's existence. Chocolate being devoured by employees, wine being sipped after hours, and branded items ending up in your customer's office will be appreciated for some time. That being said, this type of marketing strategy doesn't necessarily generate sales in and of itself, but it can generate goodwill and customer loyalty for a substantially low price.
Hosting a Holiday Party for your Employees, Clients or Customers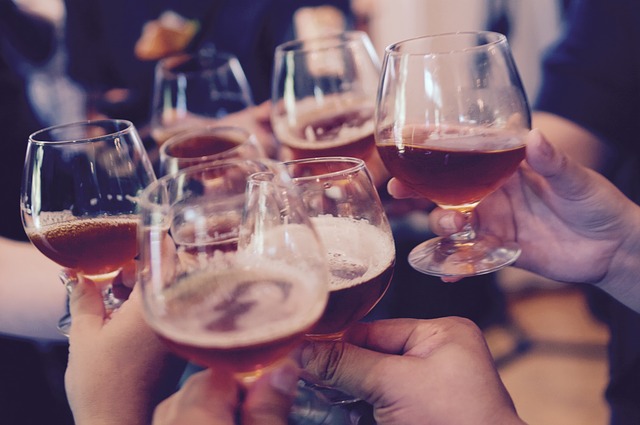 While the feasibility of a holiday party will depend on the type of business you are in, as well as the types of customers you have (including the geographic and other logistical considerations), in general, we have found that a well-run holiday party can generate substantial amounts of goodwill and positive buzz.
Having a party for employees only is typically more popular than inviting clients and customers, but leverage your company party by posting those photos to your Facebook page and sharing them with your community. That way, your clients and customers can get a better feel for who you are as a company which can build trust and loyalty.
Holiday parties can be very expensive, so typically these will be reserved for companies that have the largest budgets. However, done correctly, they can produce customer loyalty that lasts for years or even decades!
Traditional Markerting ROI Calculator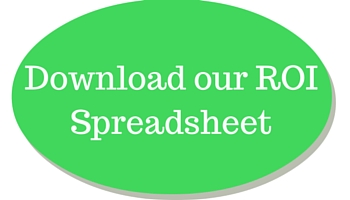 Key Holiday Marketing Takeaways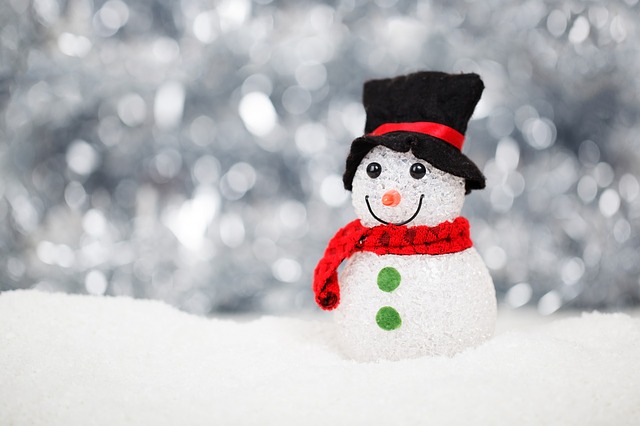 Over the past 20 years, we have learned a lot about holiday marketing. Here are some key takeaways:
If you have a small but important group of customers that are very important, then sending personal greeting cards is the single best use of your holiday marketing budget and efforts.
If you have a customer base that tends to react positively and strongly to sales and deals, then a coupon on a postcard is probably the best strategy to utilize.
If you are trying to promote a simple message, then an email is the most cost-effective way of getting the word out.
If you are trying to get a daily message to your audience, social media is the place to go. (BTWs- like us on Facebook!)
If you are trying to promote a specific event, then a combination of social media alongside traditional invitations are the best way to go.
We have discussed a lot of different strategies and considerations here. However, if you can only do one thing for your holiday marketing efforts, we believe (and have found) that sending simple postcards and letters offered the absolute best return on investment. In general, clients that we have sent postcards or letters to have by far the best response and order rate, and we have found this to be true over the years, even with the advent of social media and digital marketing.
That's our industry. Yours will be different, but we hope you got a new, tangible idea from this post. Happy holiday marketing!