What to do When Your Top Talent Quits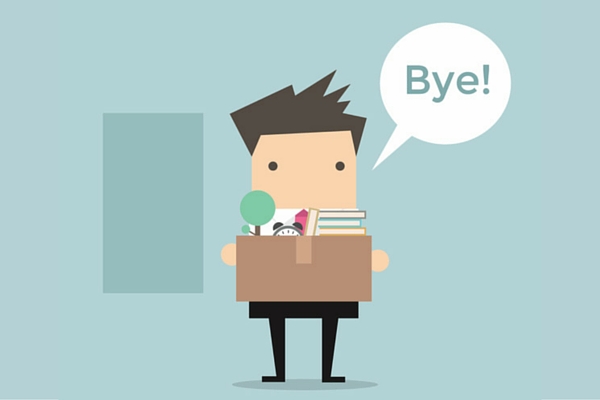 Moving on is simply part of advancing in a career. But when your top talent makes a beeline for the exit without announcing plans to step into a dream job elsewhere, it can leave you wondering what the heck went wrong.
Take the resignation as a sign your company needs to do a little housekeeping. But first, learn as much as you can about why the star employee is leaving.
Schedule An Exit Interview
On the employee's last day of work, set aside time to chat. Explain to them the benefits they brought to the company and find out where the company failed to meet their needs or expectations. An exit interview can truly be a gold mine of insight that a supervisor simply can't see on a daily basis. Don't be surprised to find out about employee turmoil or feelings of being unappreciated.
Here are a few questions to kick start the interview:
Do you feel like you had opportunities to advance within the company?
Do you feel like your talents and contributions to the company were recognized and appreciated?
Do you feel you were fairly compensated for the work that you did?
Do you feel you had coworkers and supervisors you could collaborate with when needed?
How can we make the work environment more positive for the staff moving forward?
Evaluate Your Employee Recognition
Once you've learned the key reasons the employee is saying adiós, you can target the weak spots in the company. One area that generally falls short is recognizing the staff for their hard work and especially when they go above and beyond without prompting.
It might time to consider naming an employee of the month and employee of the year to keep the staff motivated. Quarterly company picnics that recognize jobs well done on current projects boost team morale. And making an effort to put the spotlight on an employee who goes above and beyond on their own accord is a must-do.
Make the celebrations public and long-lasting. Give employees a shout out on the company social media feeds, host celebration lunches, present them small trophies or award certificates and make announcements at the office. Above all: Let your employees know how much they are valued by the company on a regular basis.
Re-Organize Internal Structure and Priorities
You may have learned some tough-to-swallow information during the employee's exit interview. Take the insight and turn it into constructive criticism that can be applied to making the workplace even stronger and more inviting for the remaining staff.
Maybe it's time to re-organize management and delegate tasks differently. Perhaps new departments need to be implemented to lighten some work loads. Or, it's time to hire a consultant to help with the restructuring. After all, you don't want any more exit interviews showing up on your calendar.
You don't have any time to lose. Why not start shopping for employee recognition certificates and trophies right now? Browse Paper Direct's online store today!