Christmas Messages from Teachers to Students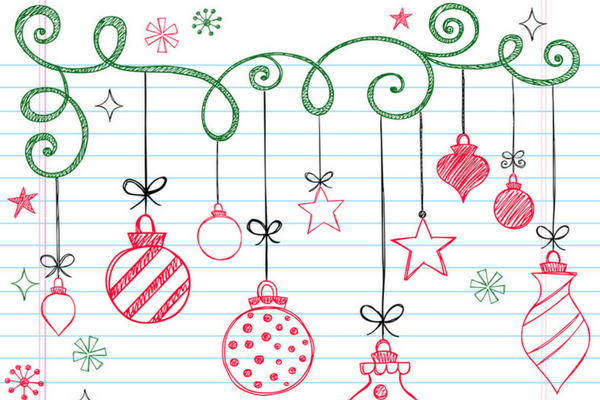 Students are often the shining stars of your day, and the holiday season is a great time to let them know it. Sending a holiday card to your students shows them you care, can help strengthen your bond, and may even serve as a subconscious, cheery reminder that they have homework due right after Christmas break.
Your holiday greeting cards don't have to be textbook boring. By choosing an image that catches your eye and writing a personalized message, you can send a memorable holiday card that reflects your own teaching style and personality or your school's personality and traditions. We'll even help you out with a few examples of traditional, funny and clever Christmas messages from teachers noted below.
Feel free to use the holiday messages verbatim, or simply as a starting point to jumpstart your own creativity.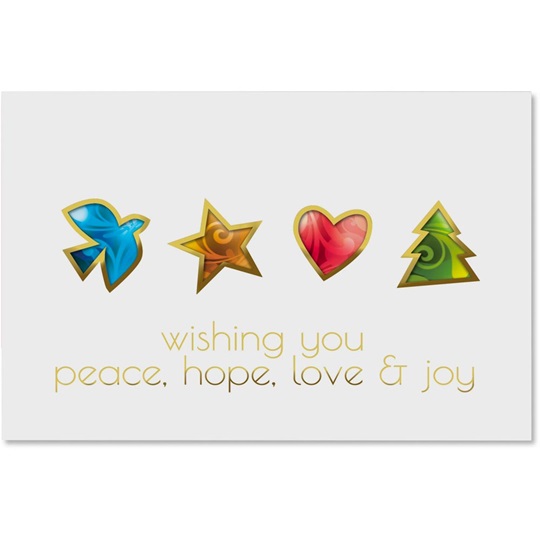 Traditional Christmas Messages from Teachers
Traditional Christmas messages from teachers can stick with the standard themes of peace, goodwill, and joy for the holiday season. But you can also add a dash of teacher influence by mentioning things like wisdom, intelligence, creativity, and other elements that you cherish as a teacher. Traditional messages are also a good place to bring up common Christmas references like shining stars and angels.
May your Christmas be filled with
Merriment and bliss – and your
New Year with infinite learning.
Happy Holidays!
***
The Christmas star shines bright in the sky.
Star students like you do the same in my class.
Merry Christmas!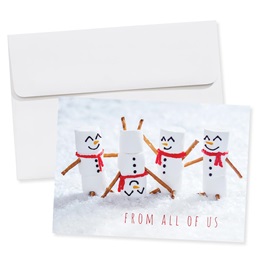 Humorous Christmas Messages from Teachers
If your class typically leaves students in stitches, one of our funny Christmas messages might be right up your alley. Humorous messages on these holiday greeting cards can mention specific teaching topics or subjects. You can also write them as a math problem or other equation that gives your students yet another chance to chuckle.
If one elf had 12 candy canes,
And another elf had 12 candy canes,
How many candy canes did Santa have?
He got all 24 of them, of course. He's Santa!
Hope your holidays add up to a fabulous season.
***
Don't worry.
I told Santa you always showed up and handed in your homework on time.
You should definitely end up on the "Nice" list.
Merry Christmas from your favorite teacher!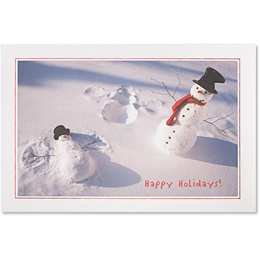 Modern and Clever Messages from Teachers
Modern and clever Christmas messages from teachers are known for putting a twist on something typically associated with the holiday season. Your choices are huge, with options that include reindeer, twinkling stars, Santa and his elves, angels, blinking lights, and any member of the group included in the traditional nativity scene. We went for the wise men.
The three wise men didn't get that way
without listening to their teachers.
You're well on your way to their status.
Merry Christmas to an exceptional student!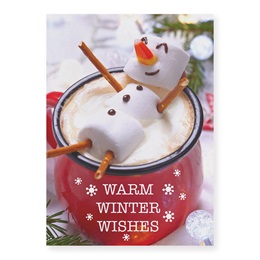 Teachers that get remembered are those that make a notable impact on students of all ages. The impact can come from captivating lessons, building positive relationships, and showing you really care. Sending holiday cards to your students can definitely contribute to the latter two. While you're on your own for lessons plans, PaperDirect has your holiday card needs covered – shop today!