How to Design a Certificate for Student Achievements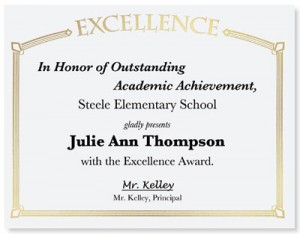 With the new school year just a few weeks away for many students in the United States, it's time for teachers, other school personnel, and parents to begin thinking of ways to reward students for good grades, improved behavior, better attendance, a more positive attitude, and increased effort, just to name a few. There are a number of student achievements that can be acknowledged with a certificate that you can design and print (with a little help from PaperDirect) in no time at all. Whether you want to print a single certificate or a large number at once, PaperDirect can help you produce lovely, professional-looking student award certificates for all types of school achievements for children of all ages!
Design Your Own Student Achievement Certificates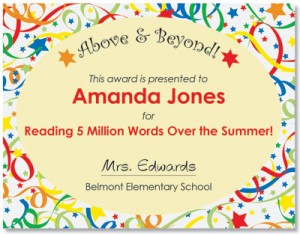 Standard certificates are inexpensive, and PaperDirect has student achievement templates available to download allowing you to print certificates in a matter of minutes because the layout and wording have already been done for you. All you have to do is put the recipient's name and date on the certificate and print it out! With the ease and convenience of designing and printing your own student award certificates, what, at first, may have seemed like a daunting task, is a breeze!
Templates for Student Certificates
PaperDirect has templates for virtually every occasion, and if you have a student achievement that requires a certificate of appreciation template that is not featured on our website, making changes to templates is easy. And the certificate design templates are to the exact specifications of the paper so there they will come out perfectly every time.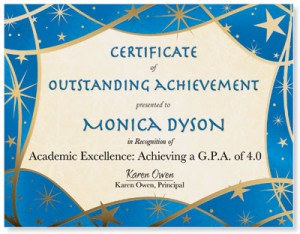 To really jazz up student achievement certificates, you can order certificate frames for them. Not only do the frames look great, but they will preserve the quality of the certificate, so it can last forever. Low cost, ease of production and flexibility with the student achievements templates make giving student award certificates one of the best parts of a very challenging job!
PaperDirect is your one-stop online shopping source for all your student (and employee) recognition needs. If you need ideas on how to recognize students for a job well done, check out these PaperDirect blogs: