Enter to Win Holiday Cards from PaperDirect!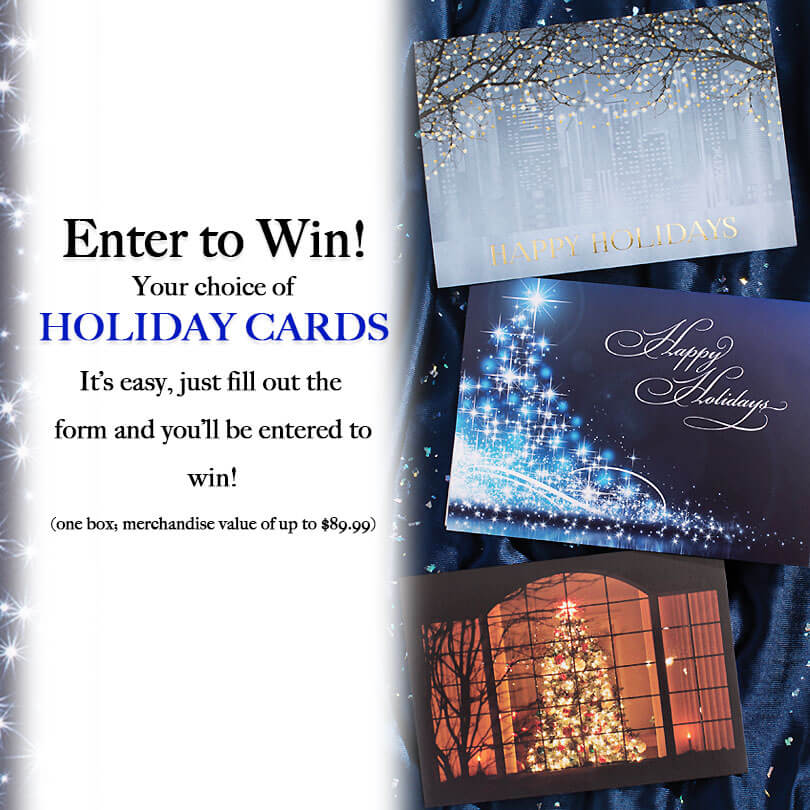 The holidays are a magical time, filled with time spent with family, dinners around the fireplace, and letters from old friends. However, your bank account might not love the holidays quite as much – between the gifts and the parties, you may find yourself pushing the limits of your monthly budget.
This year, one lucky winner won't have to worry about factoring holiday cards into their budget. You have the chance to win beautiful holiday cards for your business, friends, and family during PaperDirect's Holiday Card Giveaway!
To enter, simply click the button below and fill your name and email in the form. Click "Submit", and that's it – you're in the running to win up to $89.99 worth of holiday cards from PaperDirect!

Don't miss your chance to win – the contest ends on November 29th, 2017! Complete contest rules can be found here.  Good luck, and happy holidays from all of us at PaperDirect.