5 Festive Options for Your Holiday Return Address Labels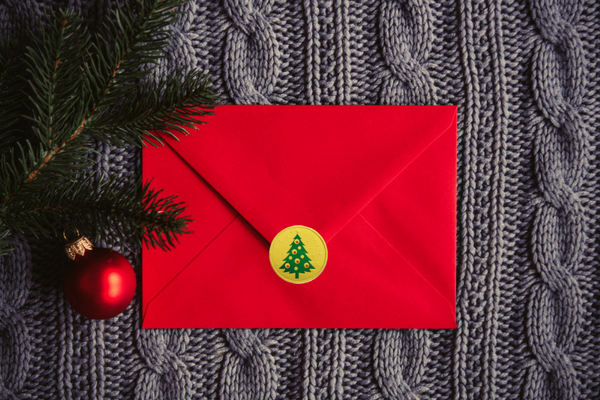 As you're planning out your holiday card, you're likely thinking about which family photo to use, what card to send, and what to say in your letter. However, there is one piece of sending holiday cards that is often overlooked – holiday return address labels.
It might seem like such a small touch, but the perfect holiday return address labels can serve as the ideal accent to your cards. Even better, holiday return address labels make addressing gifts much more manageable – one less chore for you to worry about!
Here are some great holiday return address label options for you to adorn your holiday cards and packages:
Santa Claus
Let your recipients know they're in for a treat right when they open a letter adorned with a delightful Santa Claus return address label. Nothing spreads Christmas cheer like a jolly image of St. Nick.
Holly and Bells
Our bold circular design wraps your address around a universally beloved symbol of the season, bells and holly. This professional yet thematic sigil is excellent for sending holiday cards to clients.
Merry Christmas
It's straightforward, but a classic is a classic for a reason. When you just need to say, "Merry Christmas," nothing does it better than Merry Christmas return address labels.
Simple Gold
Whether you're mimicking one of the wise men's best gifts or you just want a little bit of class to adorn your packages and holiday cards, gold is a classic return label color that's sure to stand out.
A Snowflake
If you're looking for a return label that can be used beyond the holiday season, consider a label with a snowflake. It's the perfect option for people who have a lot of shipping to do throughout the year.
This holiday season, inject a little bit of holiday cheer into every piece of mail you send with one of Paper Direct's holiday return address labels. Shop our full range of holiday return address labels today!