Elegant Reward Ceremonies Made Easy
Regardless of the occasion, employee recognition is a key element in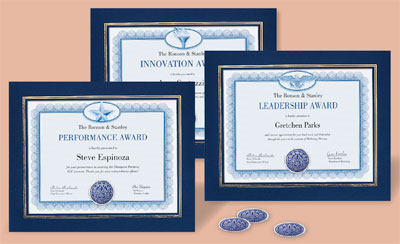 having a strong, productive workforce. Whether you're giving awards for sales, for production goals or as a part of a Christmas or New Year's party, employees like to have their efforts recognized. While getting the informal pat on the back, the note in the paycheck envelope or an uplifting email, nothing gives employees quite the same feeling as receiving their awards during some form of ceremony. And when it comes to ceremonies, the well planned reward ceremonies build the best momentum within the company.
It isn't difficult to put together a reward ceremony that simply oozes elegance. While it may cost a few dollars in the short run, the return on the investment in terms of increased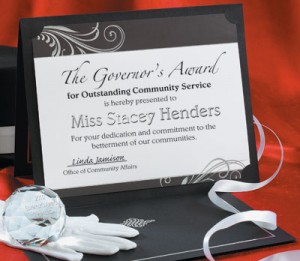 morale, sales and productivity is well worth it. The easiest way to put together an awards ceremony that employees will not only look forward to but will be memorable is to use a hotel banquet hall.
While that may seem like cheating, it puts most of the effort in the hands of those who are best suited to dealing with it. Hotels are accustomed to putting together occasions for large or small groups and have the proper facilities for it. Not only that, but hotels have a built in catering facility and staff, so having a well appointed dinner and awards ceremony is as easy as one phone call. Also, the hotel staff is more than willing to help with setting up the occasion with table tents, place cards, and invitations designed to help the evening flow easily.
All that remains after putting together the initial arrangements is to get the awards to the hotel. Those can be delivered ahead of time, enabling the person or persons who planning things to have everything lined up and ready to go well in advance of the actual ceremony. Custom printed diplomas, certificates and even plaques and glass trophies can all be set up in advance, leaving the planners with only checking up on things to make sure the details work out properly.
Even the most complicated awards ceremonies can be easy to handle if you take the time to plan ahead, delegate effort and authority. Everything doesn't have to be accomplished at once, and with enough planning, help and time, even incredibly complex ceremonies can be handled with ease.