7 Ways To Stretch The Employee Recognition Budget
In today's economy, it's important to make every dollar stretch farther than ever before. Even when you're considering cutting things like the employee recognition program you have to weigh the cost factors carefully. With the importance of employee recognition, cutting the program completely is out of the question, so finding ways to make a limited employee recognition budget go farther is important. Here are some tips:
1.    Print certificates and awards in-house. This gives you total customization control,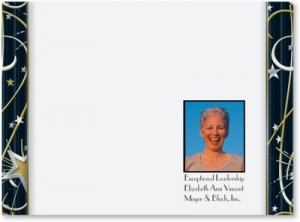 plus it saves the company money over having someone outside do it.
2.    Use inexpensive employee gifts like Post-it notes and stationery as incentives and rewards.
3.    Use an expandable plaque for recognition. The initial plaque may be a little pricey, but adding plates to it can be less than ten dollars in some cases.
4.    Have coupon based incentive programs that rely on multiple coupons for rewards. Not only does this mean you don't have to have an initial outlay of funds for rewards, but you can tailor the coupon process as well.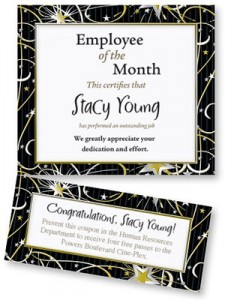 5.    Make the incentives or rewards a discount off of the retail price of your own merchandise. While that will still come off of the bottom line, the  overall cost is mitigated through profit margins.
6.    Reduce the number of times per year recognition events are held. Going from 4 times a year, or once per quarter, to twice a year can make for a substantial savings, even if you do have slightly more expensive awards.
7.    Reward employees with zero cost awards like extra days off or a "favored" parking space.
When it comes to making the employee recognition budget go farther, it pays to be creative. Thinking outside the box will not only give you better employee recognition tools, but it will actually save the company money in the long run. Take a challenge like making the budget go farther, and turn it into an advantage that will not only benefit the employees, but the whole company as well.