Easy, Inexpensive Ways of Boosting Employee Morale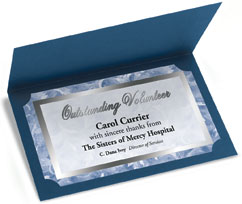 Do your employees need a little morale booster? Employee morale is defined by the "employees' outlook, optimism, self-concept, and assured belief in themselves and their organization, its mission, goals, defined path, daily decisions, and employee appreciation. Faith in self and faith in their organization are both important factors in positive employee morale."
If your employees' morale seems a bit low, there are many things you can do to boost employee morale that do not cost a lot of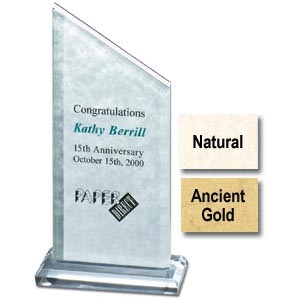 money. Some don't cost anything at all! Here are some tips for boosting employee morale easily and inexpensively:
Treat your employees with respect–doesn't cost a cent.
Provide employee recognition on a regular basis.
Keep communication between employees and superiors open at all times.
Provide feedback and guidance to employees.
Offer fair benefits and compensation.
Offer company perks (outings, paid days off, etc.)
Set goals and clear expectations–reward when they are met.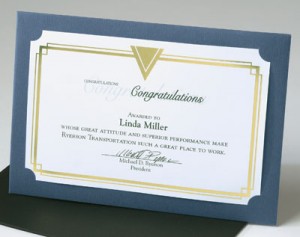 PaperDirect offers a number of employee recognition tools such as certificates, plaques, and trophies.