Do's & Don'ts for Employee Christmas Gifts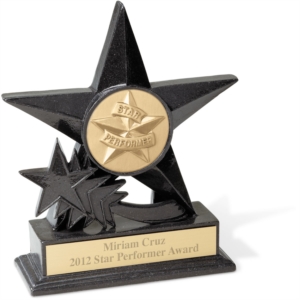 Have you been assigned the task of helping the boss choose employee Christmas gifts this year, or are you the boss and need to begin the process of selecting nice, affordable gifts for your employees. If you're on a budget, you may be able to spend a certain amount on each employee, but even if you are limited in what you can spend on each employee Christmas gift, you can get great Christmas gifts at reasonable prices.
Tips for Employee Christmas Gifts
Here are some tips for giving gifts to employees (and bosses) this holiday season:
Gift giving in the workplace does not really have specific rules; it's more of a common sense and good judgment issue. Business etiquette does not require you to give gifts at work at Christmastime, but in many companies, it's a custom. Observe your office's practices and when in doubt, to avoid making an embarrassing faux pas , find out from a close colleague or from someone in Human Resources what has been done in the past or what is considered acceptable when it comes to boss and employee Christmas gifts.
When buying a gift for workmates you should foremost consider the message you want to convey. Your gift allocation should be based on your budget, your past relationship with that person and their interests.
Giving gifts to the boss. In most work environments buying a gift for the boss is a not an accepted practice as it can be perceived as a way to get preferential treatment. It is also awkward to buy a gift for someone who has a great deal more money than you, if that is the case with your boss. Giving a gift to your boss will probably make him or her feel uncomfortable, and you certainly don't want to do anything to tarnish your relationship with your boss. Your gift to your boss is doing a great job at work during the year and giving the company your all.
If you insist on doing something for your boss at the holidays, consider initiating a group effort. You can take up a collection from everyone in the office and discuss potential gift ideas, or you can let someone else organize the effort and you can contribute what everyone else. Don't over contribute or under contribute if it's avoidable.
For everyone in the office, a handwritten holiday greeting card is another simple, yet very effective, gesture that can go a long way in showing gratitude. Keep it simple and to the point. If you are not sure of the recipient's religious affiliation, choose a holiday card versus a Christmas card.
When giving gifts to people you work with, avoid perceptions of discrimination and favoritism by offering similar gifts of equal value to all. Although you may not expect it, the reality is that some of your employees will compare their gifts to that of their colleagues.
A popular gift giving choice at the holidays, is a basket of treats the whole office can enjoy.
Take a department out for lunch before the holidays. This will surely show them how much you appreciate their hard work.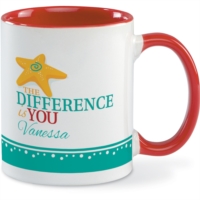 Keep in mind the importance of employee recognition at this time of year and throughout the year. You can show employees how much you appreciate their hard work by giving them trophies, plaques or motivational gifts like coffee mugs and water bottles.