Employee Recognition Ideas to Make 'em Beam with Pride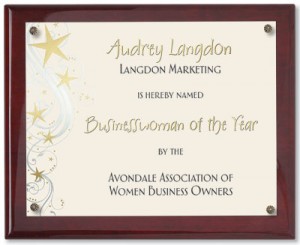 During this time of giving, many employers' thoughts turn to dancing sugar plums, jangling jingle bells, aeronautical reindeer and…employee recognition? It's true: There's no better time to honor and celebrate all of the hard work and effort that your employees have put in over the year than during the Christmas season.
These employee recognition ideas will keep them beaming with pride — and keep morale and productivity high — through this busiest of seasons. Here's how.
Read All About It
Quick — what's your favorite thing about Christmas? It's definitely all of those informative newsletters that your friends, family members and local businesses send out at this time of year, right? OK, maybe it's not your favorite part, but those newsletters certainly do make it fun to catch up with those you care about.
This Christmas, why not take the tradition to a whole new level and publish an employee recognition newsletter? Feature a few employees each week and include a quick, fun interview of each so the workplace "family" can really get to know one another better.
Keep it Simple
Sometimes — OK, almost always — simple is best. Keep it easy, classy and meaningful by presenting your special employees with personalized certificates that clearly express how valuable they are. Choose from a range of attractive colors and high quality paper stock that will really stand out when framed. PaperDirect even offers custom printing options for that professional look.
Heartfelt
For those employees who've gone the extra mile time and time again, show your heartfelt gratitude through a personal note written inside a beautiful Christmas card. Let them know how much their service means; though it may be easier to print out a letter, a handwritten note just means so much more. You can always spice it up by popping a gift card to the local coffee shop in there, too.
Lucky Lunchtime
Through the month of December, select one special employee each week (or day, depending on the size of your office and your budget constraints) to receive an extra-long lunch hour or an extra 10-minute break during the day. Make it even more fun by allowing staff to vote on who the lucky lunchers should be.
No matter which employee recognition ideas you choose, the key is to make your employees feel special and valued. The holiday season offers the perfect chance to express your thanks to those who work so hard to make your business a success.