Say it Like You Mean It: Holiday Thank You Notes for Customers
Designing Your Business Communication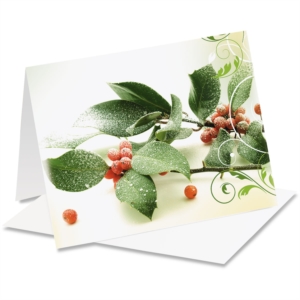 When you receive a Christmas gift from anyone – whether an individual or a business contact, you want to say "thank you" like you mean it. This holds true for business-to-business contacts, as you want to be friendly, yet show your professional side.
Paper Direct has professional, high quality holiday thank you notes for customers that will make your business correspondence look great. You can choose from over 85 different designs, all printed on quality note stock with vibrant colors. However, this is only the first step in showing your gratitude in a professional yet friendly manner. Once you get the note cards, you need to write a thank you note that shows that you appreciate the business contact's gift and business.
Write the thank you note by hand. A handwritten note is more personal and shows the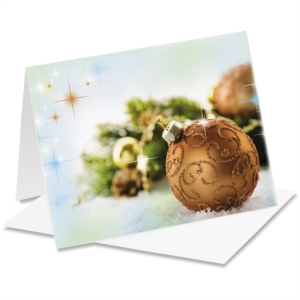 business that you take the time to appreciate your relationship with it. The writing should be yours – don't have an employee or your spouse write it and/or sign it for you. The first thing another business will notice and comment on is that you actually took the time to write them a personalized thank you note.
You can also add a small gift to your Christmas thank you notes. The gift could be anything from a product you sell to a service you offer. You could even add an additional note at the bottom of your note card inviting your customer to lunch. Gifts could include a bag of coffee if you are a coffee house, a trinket from your gift shop, or even a discount on services you provide for your business customer.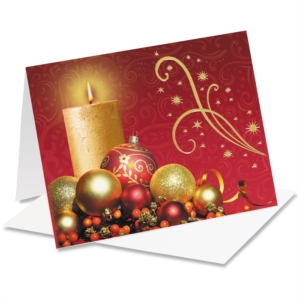 Your customers will appreciate that you took the time to personally remember them, plus they won't forget the quality of the note stock you used. They may even display the note card throughout the holiday season – a tactic that could earn you referrals from the business contact.
Using Paper Direct's professional note cards for handwritten thank you notes to your business customers not only shows you care about the customer, but it also shows that you care about your own business. If you care about your business, your customers know they are going to get the best service and products as you take pride in your brand, products and services.