Create an Award Certificate in Less Than 15 Minutes
If you're in a time crunch and you have to design an award certificate(s) stat, you have two options: you can either put yourself in full freak-out mode and race around the office in a panic, or you can visit Paper Direct and design your own certificate within minutes.
We recommend the latter – and not only because we're biased in favor of our services, but because panicking never did anyone any good. Here's how to design your own award in no time!
Pick Your Design
First, visit the Custom Award Certificates page at Paper Direct and find the design you're looking for. We've got everything from standard certificates to specialty certificates to fit any professional (or casual) occasion. Once you've selected the design style you like best, the rest is easy. We're going to show you step by step on our Traditional Antique standard Certificate 2.
1. Choose the option "Custom Print" at the bottom of Product Type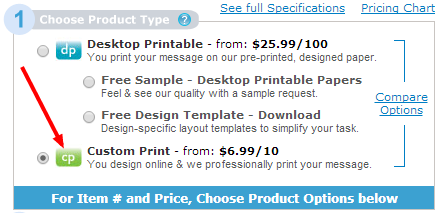 2. Select your color option, count and paper stock.

3. Once your price is configured, you get to the fun part- Designing!

On our design page, you have many options to create either traditional or modern award certificates. In default settings you can add the recipient's name, their award, your company logo and your signature.  If you want to get even more creative, you can upload images or choose from our art and word gallery- for no additional charge! To upload an image, simply click "insert image" and upload an image. Just browse your computer, select a file and presto!

To get to the clip and word art gallery, click:
Insert image
Upload an Image
Image Library
Clip Art or Certificate headings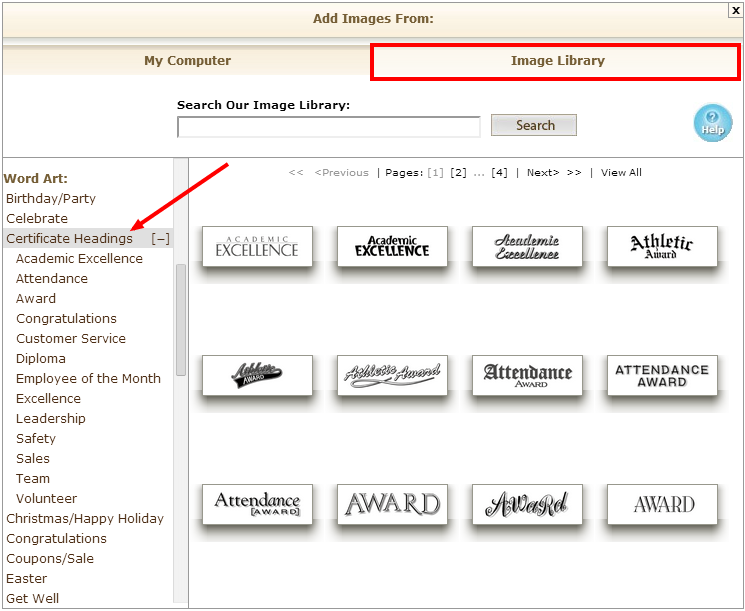 Here you can find word art for Attendance awards, Employee of the Month awards, Leadership awards and many more. We offer multiple styles to fit the tone of your company. Our finished product in less than 15 minutes: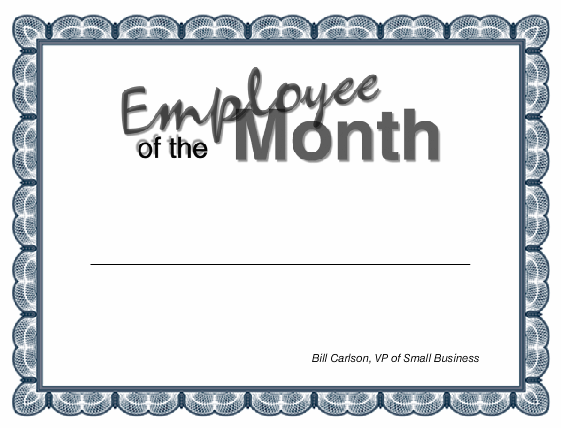 Once you've designed your certificate to your liking, all you need to do is click "next" and you'll be taken to the checkout cart. All orders are processed within 48 hours and shipped ground.  To get started on your own custom certificates, visit our certificate center today!