5 Ways to Boost your Productivity before the Holidays
Recognition & Motivation Ideas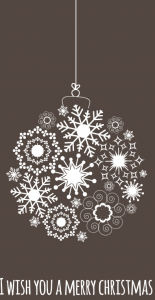 The excitement and stress that surrounds the holidays, combined with the shorter days, can become problematic for you as a business owner when it comes to productivity.
It is a challenge–but not impossible–to keep your employees motivated, while in the midst of family visits and numerous functions and while they are dealing with the stress that comes from providing gifts for numerous people.
Read below for five tips to help you create a more productive work environment, even during the holiday season:
Set Manageable Goals:
During the holidays, you need to reduce your overall expectations in regards to production. After all, with all the distractions, stress and events surrounding the holidays, your employees just aren't going to be as productive. However, you can still expect–and encourage–productivity, just not at the levels that you can demand during other times of the year. Remember, setting a realistic goal in regards to productivity will make your life and your employees' lives less stressful.
Communicate:

After you determine what you are productivity goals are for your business during the holidays, you need to share these goals and communicate what you expect to your employees. Often times, employers neglect to communicate with their employees, and this rift reduces the amount of production that would have been possible if they would have simply communicated what they expected beforehand.
Offer Rewards as Motivation:

Above, you read about how hard it is for employees and employers alike to be as productive during the holidays. However, you can still create a way to motivate your employees to do their very best during this time through rewards. This could include awarding a top seller, or recognizing those that miss the least amount of work. You can reward them financially, which will really grab their attention during the holidays, and you can also give them a personalized certificate to go along with their compensation, which will be something they can keep for years to come.
Have a Good Attitude Yourself:

Don't be a scrooge and act like the holidays don't exist, just because you want to continue to be productive. Instead, create holiday celebrations at work and encourage the holiday spirit in your office throughout this time of year. This will have a positive effect on your employees' attitude and encourage them to work harder in between celebrations.
Offer Time Off, be Flexible:

When it's possible, give your employees time off to be with their families and to enjoy the holiday celebrations. When you work with them in regards to time off during this crazy time of year, they will be more likely to work hard for you and produce more in the process.
For all your office communication and motivational needs, visit PaperDirect.