Celebrate Customer Service Week with PaperDirect
Recognition & Motivation Ideas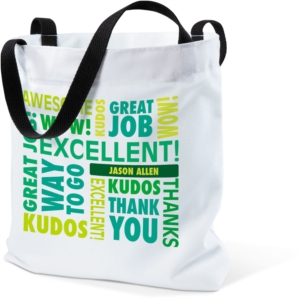 Customer service plays an important role in a company's long-term success, and yet, customer service employees rarely receive the recognition they deserve.
Customer Service Week provides the perfect opportunity for employers to show workers that their efforts are greatly appreciated.
The best way to get the message out — and to encourage employees to keep up the good work — is to offer motivational gifts or words in honor of Customer Service Week.
Motivational Messages
Good customer service representatives have the opportunity to make a significance difference in customers' lives each and every day. However, many fail to recognize the impact they have on others.
One easy way to show them is through the presentation of gifts adorned with motivational messages. From tote bags and water bottles to lapel pins, the motivational gifts from PaperDirect will keep your employees in high spirits.
Go The Extra Mile With Gift Collections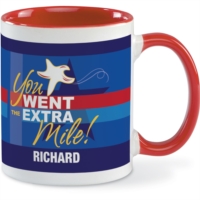 Your employees make huge sacrifices every day — why not emulate their efforts and go the extra mile while offering up the gratitude they deserve? A gift collection will allow you to accomplish just that. These collections include useful items such as mugs, notebooks, tote bags and mouse pads, all themed and adorned with inspiration messages. Not only will your employees appreciate your thoughtfulness, they will enjoy using the items included in the gift collection on a daily basis.
Personalize With Hand-Written Notes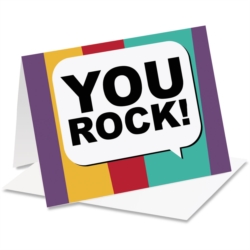 Although gifts are always appreciated, sometimes, employees just want a little positive attention from their supervisors. Why not take the time to craft a hand-written note for each employee? This approach requires a little extra effort, but the payoff is a more engaged and eager-to-please workforce. Choose from PaperDirect's vast collection of note cards, which includes thank you cards and blank cards. Feel free to personalize the front of the card with a monogram or a special caption. Designs vary greatly and include everything from holiday splendor to clean lines and borders.
Your customer service employees are talented, hardworking and loyal. They clearly deserve recognition during Customer Service Week — and you can provide it with notes cards and gifts from PaperDirect. This simple gesture will encourage employees to continue working hard in the weeks, months and years to come.