Christmas Recognition Tip #6 – Certificates
Recognition & Motivation Ideas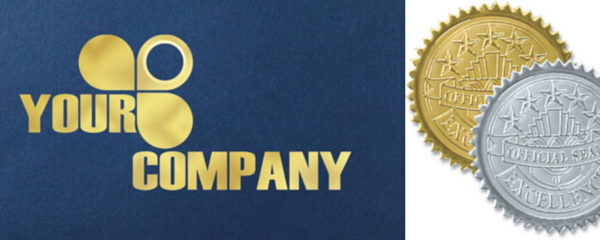 Award certificates are an economical way to show your employees appreciation. These paper documents are personalized, signed by an authority figure and often show up in celebratory photographs. So, why not make them extra special? Here's four ways to embellish award certificates before the big presentation.
1. Add Foil Seals.
These metallic certificate additions can feature a company logo or simple words of gratitude.
2. Use Colorful Card Stock.
Skip the simple white printing paper. Choose bordered paper or an uncommon hue to use for the award.
3. Present Certificates in Folders.
Keep the award clean and wrinkle-free by using a decorative folder or jacket during the presentation.
4. Print Out Speech
If you present your award certificate with a prepared speech, consider printing it out and handing it over with the certificate. That way, when your words are forgotten, your employees can revisit  the nice things that were said.
Get all of these great supplies online at Paper Direct. This week enjoy 20% off all employee gifts to keep expenses down and employee appreciation high! Use code WCRT1014B at checkout to get this special offer.