Tips for Motivating Staff During the Summer
Recognition & Motivation Ideas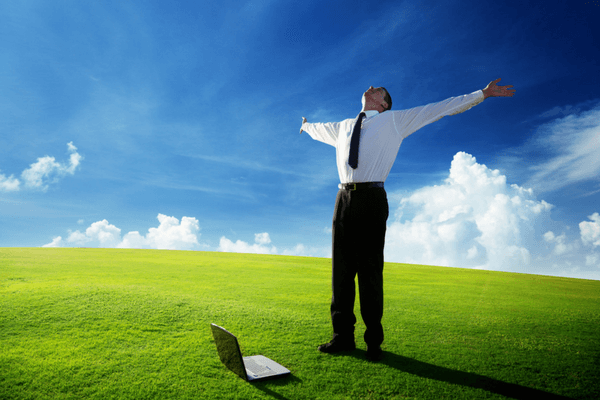 It is profoundly unfair that kids in the United States are given three full months of their life to lounge away in bliss, only to have Summer vacation snatched away the moment you start doing work that actually merits a three-month break. Ah well, such is life. As much as we all might enjoy a break from work when the weather turns nice and the days get longer, we can't take an entire summer off.
When summer apathy starts to make your team wish for a summer break of their own, here are some tips for keeping your staff members motivated and on task.
Get Your Staff Outside for an Hour or Two
If your office is near a park or wooded area, a short excursion outdoors could be just the ticket. Get your team outside for a short field trip or order some pizza and enjoy a staff lunch in the grass. Just let your employees indulge their inner child for a few minutes and they'll be energized and excited to finish out the day back at the office.
You can also look into organizing a company wide picnic day. Set aside the second half of the day and encourage your employees to play games and have lunch at a nearby park. Set up a kickball field or giant Jenga and let your employees enjoy the sun while getting to know their coworkers a little better.
Recognize the People Who Take Initiative
It's important to let your staff know that you're still paying attention, even June through August. With that in mind, have some high quality certificates drawn up in order to celebrate the employees who continue to work hard even as they desire to get outdoors. Your other employees will notice and they'll be happy to continue doing great work.
Let the Games Begin
Organize a few in office games to get your employees moving. Try:
A paper basketball tournaments

Bringing in some putters, set up a makeshift course and play office mini golf

Having a paper airplane competition.
Let your staff loosen up for a few minutes throughout the summer and they'll be excited to come into the work rather than looking mournfully out the window all day.
Hold Meetings Outside
If you have some information that's easy to convey without the addition of a WiFi signal, why not take your staff outside to sit on the grass for your meeting? You can even print your agenda on some seasonal stationery or offer the festive paper so your staff can use it to take notes.
Have an Office Happy Hour
Find a bar near your office that's got a good patio and then offer to pick up the tab one night after work. The opportunity to commune with your employees outdoors is sure to help improve their devotion to the work at hand when it comes time to dive back in.
Make it Fun with PaperDirect
No matter how you choose to keep your staff on track this summer, festive notes, stationery, and certificates can help make your plans that much more effective. Contact PaperDirect today to inject a little fun into your office this summer.