5 Ways to Improve Communication with Your Employees
Recognition & Motivation Ideas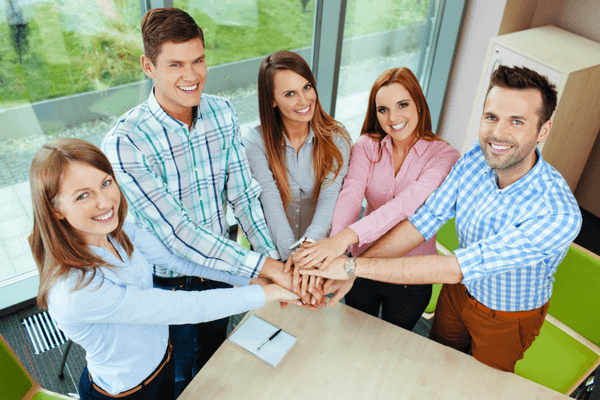 Employment is a team sport. If you want your staff to produce more wins, you need to improve your communication with employees by taking on a coaching role and empowering those around you! Reach out and be proactive by showing trust and setting goals while actively listening and communicating more effectively.
1. Express Trust
Sometimes it feels like it's easier to tackle something yourself or hand it off to the most-experienced staffer. Instead, nurture the newbies by trusting them with a challenging role that pushes them to new heights. You'll boost their confidence and open up a new line of communication by encouraging growth amongst the newest folks in the office!
2. Set Clear Goals
You know how you want a project to turn out, but are you articulating that to your team? Next time you launch a new initiative, outline (yes, on paper) the goals, how you will reach them and who is individually responsible for each item on the list.
Then, check in daily, weekly or monthly to make sure everyone is still on track. This approach instantly clears up any confusion among staff members regarding who is responsible for each step in the process.
3. Ask For Opinions
Your staff is full of ideas. Sometimes all you have to do to improve communication with employees and get a new perspective or feedback on a project is to reach out. Inquire about how the project is going, or whether or not the project is meeting their expectations. Be willing to start the conversation, especially when tackling tough topics. Then, encourage employees to provide feedback in a way that feels comfortable, whether it's email, a private meeting or via text message.
4. Listen Closely
Communication is a two-way street. No employee wants to hear the boss go on and on without taking a breath or stopping to listen. When presenting a new approach or project at a meeting, budget time to have a short discussion related to the topic. Listen to concerns or questions that can spark ongoing communication well beyond the meeting and plan brief follow-ups over coffee to keep everyone continually involved.
5. Celebrate Wins
It sounds like a simple plan, right? Well, sometimes it's so simple that it gets forgotten.  Letting an achievement slip by unnoticed can instantly crush an employee's sense of self-worth. When you learn that something has gone right, celebrate it!
Did a team land a new account? Decorate the office with balloons! Did the company get honored with an award? Throw a celebratory potluck for the staff! Did Marsha in accounting get named Volunteer of the Year with an organization you collaborate with? Put flowers on her desk! Happy occasions are the perfect way to get everyone in the office mingling and chatting!
Shop PaperDirect today and find that perfect little something to motivate your team! Stock up on motivational awards, certificates and gifts to show your employees how much you appreciate their contributions to the company.