Delightful Summer Office Awards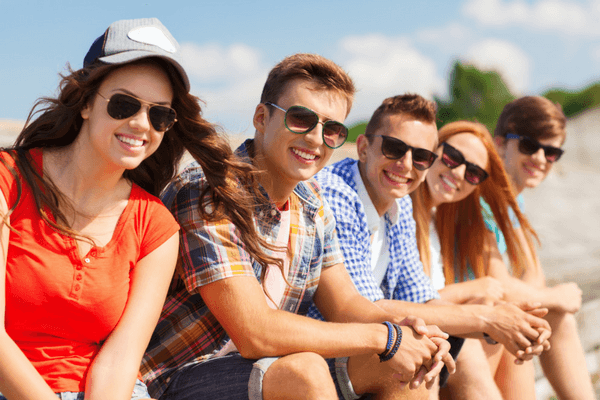 Summer days are winding down. The last place we want to be is behind our desks. Bring on the sun, the sand… and the responsibilities. The reality is, we still have to be at work. So, why not make it fun with some summer office awards?
Perk up the staff with these motivational certificates. We suggest awarding them at a summer-style office potluck, complete with grass skirts, leis and fruity beverages topped with tiny umbrellas!
Sunshine of the Office Award
Every business has that one person who's always positive and looking on the brighter side of things. We love them for turning our moods around and helping us see the good in every situation. Call them out with a special Sunshine of the Office award.
Remote Wonder Worker Award
Whether they're an employee or a contractor who assists in daily operations, give them kudos for tuning into the office needs despite the lure of summer fun. Staying attentive without the hustle and bustle of in-person co-workers shows true dedication and deserves the Remote Wonder Worker award.
Super Summer Gardener Award
During the summer, those green thumbs shine. Is there someone in the office who shares their garden goodies with everyone? Take time to thank them for being so generous with their fresh picked fruits and vegetables by bestowing them the Super Summer Gardener award.
Summer Productivity Slayer Award
This top sales guru knows no seasons. They hit goal after goal despite enjoying half days and summer Fridays. They're consistently bringing in new business and wowing the rest of the team with their achievements. This stand out deserves the Summer Productivity Slayer award.
Constant Coffee Connection Award
Who makes sure the coffee is always brewing, especially after those late summer evening happy hour gatherings? They deserve an extra shout out. Sometimes they even bring doughnuts to the office or pick up gourmet coffee for those early meetings. Thank you, Constant Coffee Connection!
Master of the Meetings Award
This employee is always suggesting ideas to liven up routine office meetings. From encouraging walking meetings to burn a few calories to taking a client chat outdoors to enjoy the sunshine, the Master of the Meeting is always thinking outside the boardroom so everyone can enjoy a little more of summer.
Ready to start printing up those summer office awards? Paper Direct has a colorful collection of paper certificates to make this task fun and simple. Shop today and get them shipped directly to the office!