Fight the Post-Holiday Slump: How to Keep Employees Motivated
Recognition & Motivation Ideas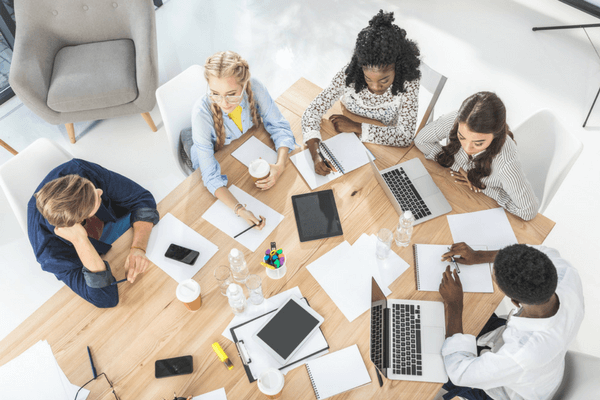 As we all know, coming back to work after the relaxation and excitement of the holidays can be a struggle. Unless all your employees made a New Year's resolution to excel at work this year, you might notice a lull in the first few week of the new year as everyone gets back into the swing of things.
Fortunately, there are a few simple things you can do to get your employees excited and motivated about the new year as soon as they get back to work. Here are four ways to fight the holiday slump and keep your employees motivated.
1. Set a goal with a reward system
One of the best ways to get people motivated is through a reward system. If you want to engage your employees after the holidays, give them an incentive to work harder. Outline the main goals your company has in the new year and create a contest that'll have employees working to reach those goals. Healthy competition keeps everyone on task and giving 110%. Incentivize your employees with a free lunch, small prize, or certificate for the winners.
2. Take a work retreat
Give your staff a day to get them revved up for the new year by doing some team building activities outside of the office. Even though you just returned, a retreat is an excellent way to have your employees re-engage and align with your goals for the year.
Retreat ideas could include trying an escape room, playing laser tag, or completing a high-ropes course. Look for activities that require your employees to work together as a team.
3. Let your employees have a say
Ask your employees to voice their opinions about the way that things are being done. Your employees will feel more invested and appreciated when they are being heard. Set up a suggestion box or individually ask them to create a list of things they think would benefit the group. Be sure to implement some of their ideas so they know that their opinions are valued.
4. Add one small perk
Sometimes all your employees need is one small perk to regain their motivation at work. Cater their lunch once a month or stock the break room with free snacks and drinks. Send out invites for a monthly happy hour at a different location each month. Showing your employees appreciation through small perks will, in turn, help them to feel more motivated and invested in their work.
If your employees are struggling to get back into work mode, help to jump-start their go-getter attitude by investing in them, and they will give back ten-fold. Try one of these ways how to motivate your employees to create a positive, motivating workplace throughout the year.
Looking for additional ways to boost employee morale? Check out PaperDirect's recognition products to help engage and motivate your employees for a prosperous new year!