The Importance of Employee Recognition at Work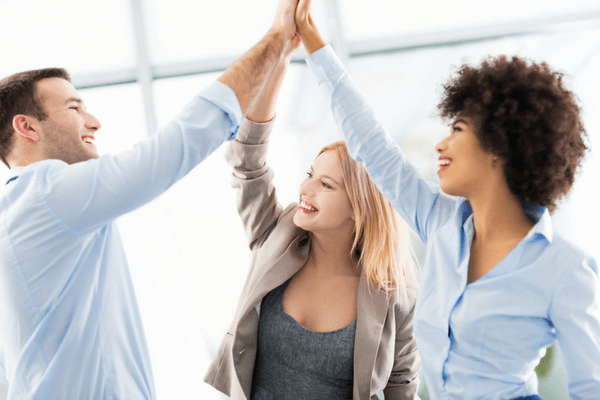 Employee recognition is an essential part of maintaining an innovative, engaging, and positive workplace atmosphere. The importance of employee recognition at work can not be undervalued – make sure to let everyone from the receptionist to the CEO know how much you appreciate their efforts.  Here are four benefits of setting up an employee recognition program.
Higher motivation
When you recognize a job well done, you're motivating your employees to continue their hard work. Studies show that employees who were acknowledged for their work are up to 43% more productive and motivated than those who felt as if their contribution was not appreciated or noticed. Whether you choose to reward them with a certificate or shoutout at a meeting, recognizing employees can do wonders for your organization's productivity.
Improved satisfaction
Setting up a simple employee recognition program can also play a major role in employee satisfaction. Researchers have found that 70% employees at companies with a recognition program are happy with their job. In contrast, employee satisfaction at organizations without a recognition program was 31% lower, on average.
Increased retention
If you want to retain employees who add value, then ensure they understand that they are integral to your success and that you are grateful to have them on board. The numbers don't lie – companies with a recognition program have been found to have a 31% lower employee turnover than organizations who don't have an employee recognition program.
Increased profits
Studies have shown that recognizing employees has a positive impact on your organization's profits. When Sears measured the influence of employee recognition on their asset accumulation, they found that as their employee satisfaction with the company increased, their bottom line did too. What the study found was that just a five-point increase in their employees' positive attitude led to as much as a 0.5% increase in revenue.
Other studies indicate that when employees are engaged and have positive attitudes about their work environment, organizations realize as much as twice the net income annually as those who didn't make employee recognition a priority.
The importance of employee recognition at work clearly can't be understated. If you're ready to set up an employee recognition program at your company, browse PaperDirect's range of recognition products to thank your employees for their hard work.