4 Unique Employee Recognition Gift Ideas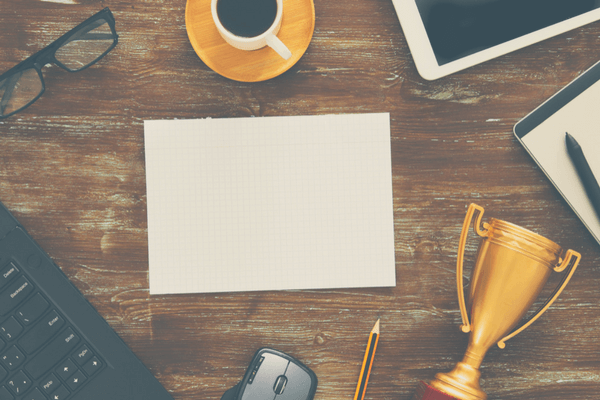 A pat on the back may be awesome, but a special gift is even better for letting employees know how much they mean to you. Whether you're looking to give out an annual award, a monthly perk, or a special thank you whenever needed, these unique employee recognition gift ideas can fit the bill.
Desk Art
While others may call them trophies and engraved gifts, eye-catching recognition statues can also count as desk art. Choices include star-shaped trophies and awards, a variety of statues made of acrylic, glass, stone or crystal, and a lineup of other recognition art that can come complete with a name and saying engraved.
Desk art tops the list of employee recognition gift ideas because it's functional and fun. The fun factor is evident – who wouldn't want a statue proclaiming their greatness displayed on their desk? It functions as a constant reminder of how much an employee is valued.
Keychains and Pins
Keychains and pins are another way to show your appreciation. Keychains in the shape of stars, smiling faces, or a simple tag can work, as can shiny lapel pins. Options again include having the gifts engraved with the employee's name, a specific honor, or all of the above.  
Mugs and Drinkware
Both highly practical and consistently used, mugs and water bottles go on the list of employee recognition gift ideas. Mugs can include the traditional ceramic mugs for drinking coffee at the desk or tumblers that give your stand-out employees a way to cart around their hot drink of choice. Water bottles ensure your star workers stay hydrated wherever they may roam. Personalize them with the employee's name, honor, or a relevant image for an extra-special touch.
Goodies
If your office is big on sweets, and you know your award-winning employee appreciates them, a variety of different goodies can make a delicious gift. We even found a few funny phrases that can work with specific treats, such as:
A Nestle Crunch candy bar with the note: You were amazing in a CRUNCH.

A batch of cookies with the note: You are one smart cookie!

A batch of donuts with the note: We DONUT know what we'd do without you.
Corny is OK in this case, as long as it brings a smile to the employee's face.
As you can see, your employee recognition gift ideas can run the gamut from elegant to hilarious, with practical and functional in between. You don't have to stick with a one-size-fits-all solution, either.
Choose a different gift for different employees, depending on their style and taste. You'll always find an array of options at PaperDirect that ensure your employees know their hard work is duly appreciated.