7 Ideas for Teacher Appreciation Week Celebrations at School
Recognition & Motivation Ideas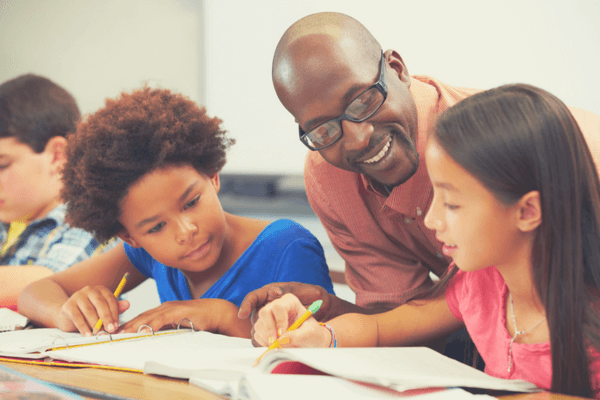 Teachers are the backbone of your organization. In fact, your school or university wouldn't even be able to function without them! Teacher Appreciation Week runs from May 8 to 11, giving you an ideal opportunity to show how much they're valued. Check out seven ideas for Teacher Appreciation Week that leaves no doubt your teachers are cherished.
Catered Breakfast or Lunch
Treating your teachers to breakfast or lunch shows your appreciation in a most delicious way. Provide a catered staff breakfast or lunch, or serve up an array of foods buffet-style teachers can enjoy throughout the day.
Additional ideas include gracing the teachers' lounge with a muffin and cookie basket, a gourmet tea and coffee bar, or a batch of mini sandwiches.
Personal Appreciation Letters
A personal letter to teachers can provide an extra-special touch. Get your admins together to brainstorm the greatest strengths of each teacher, and then write a heartfelt thank you letter outlining why each teacher is so adored. Give the letters an extra boost of sophistication by printing them up on high-end stationery.
Fan Mail or Autograph Books
Keep the fan mail idea going by delivering a batch of notes from students. Ask a select group of students to contribute a short letter explaining what makes their teacher so special. Gather them up and deliver them all in a large envelope.
Instead of contributing individual notes, you could pass around an autograph book for each teacher. Have students sign it and write a short message outlining why their teacher is the best.
Honors and Awards
Honors and awards have long been on the list of top ideas for teacher appreciation week. Get a batch of handsome recognition certificates, and then go to town personalizing them. On each certificate, include the teacher's name along with their greatest strength that makes them a stellar teacher.
Trophies are another traditional way to show appreciation, with a variety of sizes and styles from which to choose.
Hallway Bulletin Board
Choose a series of prominent bulletin boards around the school to deck out with shout-outs for your teaching staff. Dedicate a designated space to each teacher, creating a small placard that lists the teacher's name and their stand-out trait. Keep the colorful display up for all to see throughout the entire length of teacher appreciation week.
Group Recognition
In addition to writing fan mail or signing autograph books, students can get in on the recognition with even more creative group efforts. Have students decorate their teacher's door or classroom bulletin board with drawings and notes expressing appreciation.
A hallway applause parade is another fun idea. Have students line the hallways, clapping and cheering as teachers head to their classrooms. Give the applause parade even more oomph by rolling out a red carpet in the hall.
After-Work Celebration
Taking your teaching staff out for happy hour is one more way to say cheers. Pay for the drinks and snacks during the outing as a way to say thanks for all their hard work.
Feel free to mix and match any of these ideas for teacher appreciation week, or use them as a springboard to come up with additional ideas. The important thing is making sure you take the time to do something to show your talented teachers and professors how much they mean to you and the school. Check out PaperDirect for certificates, awards, and more to help make your Teacher Appreciation Week one to remember.