Do-It-Yourself Certificate Tips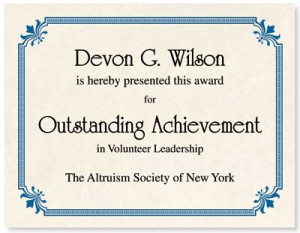 Certificates are an excellent means of recognizing someone's good work, improved academic standing, superb attendance, work promotion, retirement or any other type of achievement you can think of.
And designing and wording your own award certificates is a great way to save money, expend creative energy and make someone feel good all with one piece of paper and a few minutes of your time.
Guess what?  You can do all of this by shopping PaperDirect's online store.
If you have been asked to prepare award certificates for your company or you have decided to reward your employees or students with award certificates, you have come to the right place. PaperDirect has some great do-it-yourself certificate ideas and everything you need to get started creating your own certificates today!
The Benefits of Using PaperDirect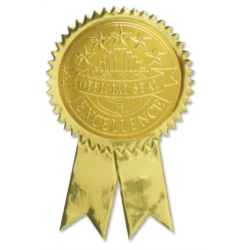 PaperDirect offers a huge selection of printable certificate paper, and using certificate templates is super easy!
We have award certificate templates to help you design and print certificates.
Free desktop printable templates actually format your certificate automatically and set up the margins, borders, tabs, and font.
Our certificate template CD is a great idea if making certificates is something you do often or will now be doing regularly at work or at home.
The certificate template CD includes 25 headings in three different styles and includes suggested wording for over 20 different types of awards.
Once you design and print your certificates, you can jazz them up even further by placing them in a certificate folder, certificate holder or placing an embossed certificate seal on them.
The possibilities of DIY award certificates are endless with PaperDirect on your team!
Do-it-yourself certificates can be printed using a word processor in a matter of minutes. The templates do all the work for you—all you have to do is fill in the personal information such as the recipient's name, date, etc.
Just hit the "print" button and voila'!
You can print one single award certificate or generate several with the touch of a button.
PaperDirect has DIY certificate templates for virtually every occasion, and if you have an occasion that may be a bit unique, you can simply make changes to an existing template to custom design a very special certificate. By placing the award certificate into a frame, the honoree will certainly feel special and appreciated.
Check out PaperDirect's selection of DIY certificate frames; we're sure you'll find one you love!