How To Reduce The Cost Of Your Wedding
Weddings are beautiful events filled with happiness, tears, dancing, hope and cake. Unfortunately, what you get after the wedding, at least for those who are paying for it, are bills, bills and more bills. You'd think that putting together a wedding to start a couple off on a new future would be an inexpensive thing to do, but the only thing that's more expensive than a wedding is usually a divorce! While there's not a lot you can do to reduce the expense of a divorce, there are a lot of things you can do to reduce wedding costs.
There are some things you have to pay for which are pretty much set in stone. Having the marriage license is your first expense, and if it requires a blood test, then that'll have to be taken care of too. If there are any other legal fees that have to be paid, those will also be set fees by your county or state. But there are a lot of places you can make changes that will save you money.
First, when it comes to finding a location, the church you attend is the place to start looking.  If you've attended the church for a long time, they'll see you as family and charge less. Also, most times you can also use some of their other facilities as a reception area, that way you don't have to rent separate facilities to do the reception.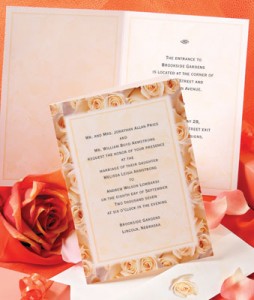 In addition, doing the catering yourself will save a bundle. You can still do fancy finger foods, etc. Hundreds of recipes can be found in wedding magazines, and you're going to be saving major money compared to hiring a catering service. Getting your bridesmaids to all buy similar color dresses and having the groomsmen all wear the same color suit with matching ties, will save you the cost of renting tuxedos and bridesmaids gowns.   Printing your own invitations, place cards and programs is another easy way to save a lot of money.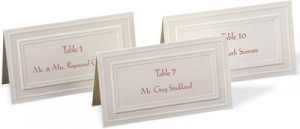 While there are lots of other ways to save money on expenses, those are the biggest ways to reduce wedding costs without sacrificing quality. So you can save money by using fresh cut flowers and not insisting on a limousine, but reducing your expenses on the facilities, clothes and food will ensure you still have a nice wedding at a price that is significantly more affordable.