Creating the Most Unforgettable Holiday Parties
Christmas & Holiday Party Tips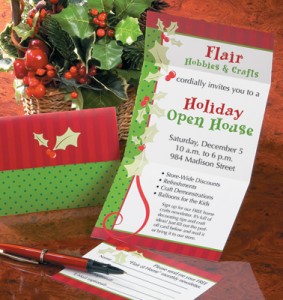 When it comes to the holidays, everyone knows there will be parties. Office parties, family parties, church parties, school parties, and even parties for the entire neighborhood. But creating truly unforgettable parties isn't as easy as it sounds. Memorable parties are the ones that people will talk about for months afterward and hopefully they won't be memorable because the guy from across the street was wearing a lampshade on his head.
No, making memorable parties involves a little more than silly stunts, although the guy under the lampshade may not think so. In order to have the impact with your party you want, plan ahead. Take the time to sit down with a calendar and lay out exactly what parts of the party needs to come together when, and then execute the plan. It may sound like a military operation, but in order for the party to be "the party", those plans make a difference.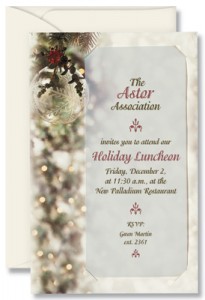 Set a date when to send out the party invitations. Make sure you've taken the time to nail down all the addresses of all the people you want to invite. This may mean you have to discuss whether or not unknown people can be invited, as in single guests bringing a date, or if a fixed guest list is required. While that may not be a hard and fast rule, it can keep unexpected events and awkward situations at a minimum.
Also, plan to spread out your spending over a few weeks. Buy your decorations first, when you can take the time to choose them, and can have that expense handled first. Next, any entertainment that needs to be arranged for can be hired or purchased. For instance, if a live band is to be used, or games to be purchased, now is the time for that. Then, as the party date grows closer, food items that aren't date sensitive, like beverages, canned items, etc. can be purchased.
Finally, as the last few days before the party go past, purchase food and beverage items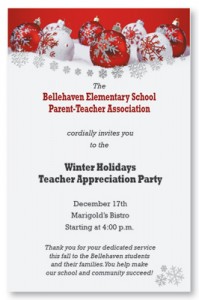 that have an expiration date or that need time to be prepared. This will give you ample time to get everything you need, and have it in place without having to worry that your food and beverage items may spoil. Then, on the last couple of days, go ahead set up for the party. By setting up early, or at least setting up the parts that won't interfere with other events, you can ensure everything is in place when the party time finally arrives.
Having a party planned down to the last detail enables you to relax when the party starts, and enjoy it with the rest of your guests. When all the details are right, and all the partying is done, if you've hit all the marks when it comes to your party plan, it will be memorable. Not because it was a great party, but because you gave it.