Do Weddings Right: Print Your Own Place Cards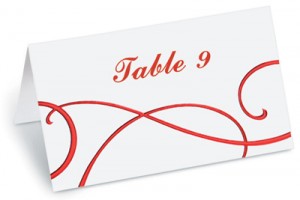 Formal occasions require formal applications of etiquette. This means wedding invitations have to be filled out properly, including the use of RSVP cards, proper adherence to protocol during the ceremony, and even during the wedding rehearsal dinner and the reception, proper seating arrangements are a staunch requirement. The easiest way to make sure these seating arrangements are adhered to is to put place cards on each place setting, enabling the guest to locate their card and to be seated properly.
While some paper goods during the overall process are designed to be kept, most really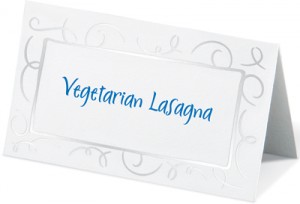 aren't. Items like the wedding invitation, the announcement, etc. have a certain level of permanence and therefore should be worth a bit more in cost. Place cards are a one-off. Used once, for as long as it takes to have the owner find it, and to then be discarded, that's its job. While it is a requirement to have them, there's nothing in the 'rule book' that says they have to be expensive. Therefore, making your own is perfectly fine.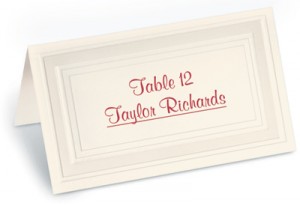 And with the availability of great looking place cards that are designed to be printed on, making them is a breeze. Simply pick out the card stock that matches your invitations and other themed items, and pick out a font that matches the other fonts used. Then copy and paste over the names of the guests that will be at the dinner/reception from the master guest list, and simply hit "print". In a matter of minutes and at a fraction of the cost of manufactured place cards, you've got that little job accomplished.
While having other more important cards and invitations printed by a professional firm may be more appropriate, there's no reason in the world doing your own place cards isn't a great idea. Save time and money and make your own. You'll be glad you did.