Easy Invitation Printing – At Home!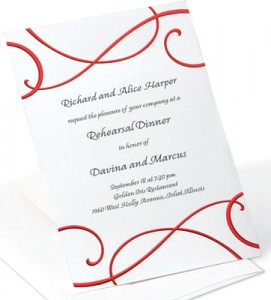 Wedding invitations are special. Those are the little cards that the happy couple sends out to let everyone know they're going to unite as one in marriage and that they want the recipient to be a part of it. That means the wedding invitation has to be just as special as the event itself. Many sleepless nights have been lost to how to design a wedding invitation. But, with today's technology, printing your own wedding invitations takes all the panic out of the design process.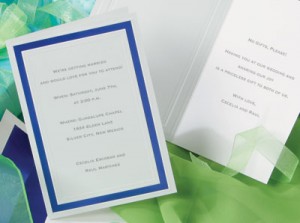 Printing your own means no more panic attacks about how it will look when you get them from the printers. Ordinarily, the process is: pick out an invitation, pick out a typeface, put together the information and then wait for a few weeks while your invitations are created and printed. All the while, you're sitting there hoping and praying they come out OK. That time has passed.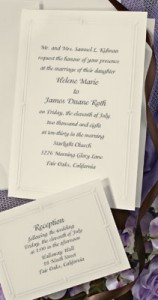 With a good quality printer and a little time, this is the process: buy invitation card stock, either from a stationery store or online and download a template file for your favorite word processing program like Word or Publisher. Then simply pick out the typeface you want to use, and lay out the words that need to be on it. There are lots of great guides to help. Print the invitations on paper until it's right, then use the card stock. After that, send them out because they're done: perfect invitations in an evening's time.